According to Wikipedia Cloud computing is the delivery of computing as a service rather than a product, whereby shared resources, software, and information are provided to computers and other devices as a utility (like the electricity grid) over a network (typically the Internet).
Fog Computing is a paradigm that extends Cloud computing and services to the edge of the network. Similar to Cloud, Fog provides software, information, and application services to end-users. What is different about Fog Computing is its proximity to end-users, its dense geographical distribution, and its support for mobility.
Virtual Telephony Application Grid (V-TAG) is 3CLogic's implementation of Fog Computing for delivery of contact center services over the cloud. Its similarity with cloud computing is that contact center services are delivered like a utility over the internet. Its similarity with Fog Computing is that in V-TAG contact center services are hosted and processed at the network edge or even on end devices such as PCs. Broadly speaking V-TAG implements edge computing for voice, chat, email, and SMS traffic in contact centers as opposed to processing these services in centralized switches and servers.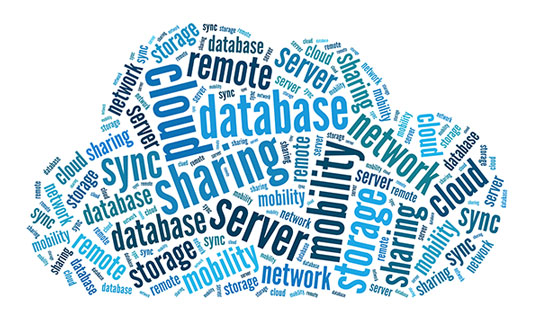 The benefits of edge computing to handle real time traffic such as voice are obvious. When you have processing that is distributed instead of centralized there are fewer points of failure. Even when there are failures they are limited to a small group of users. The service latency is reduced while Quality of Service (QoS) improves resulting in superior user-experience. Communication in contact centers demands real-time/predictable latency. At the same time there is a humongous volume of data that is generated because of thousands and millions of calls in call centers, not to mention billions of minutes of call recordings. Thanks to its wide and dense geographical distribution, V-TAG is well positioned for real time Big Data and real time analytics. V-TAG supports widely distributed data collection points, hence adding a fourth axis to the often mentioned Big Data dimensions (volume, variety, and velocity).
Call center technology has been around for several decades. Until cloud computing came along all call center deployments were for a single customer. Even if this customer had thousands of seats across multiple sites, it doesn't compare with the scale and demand of today's multi-tenant contact centers that must support hundreds of customers with some of them having thousands of seats across a wide geography. Of course each one of the tenants on this multi-tenant contact center wants to see its dashboard in real time, and wants to run reports and analytics with a reasonable turnaround time of a few hours, not days and weeks. I don't know of a better way to scale cloud contact centers other than to use V-TAG with Big Data.