As organizations around the globe accelerate their digital transformation, customer experience is a critical focus for today's enterprises. Learn why the customer experience is so important and how to leverage the four pillars of CX success in your favor.
What is Customer Experience (CX)?
Customer experience, also known as CX, is the sum of all interactions a customer has with an organization across various touchpoints, such as voice, email, on social media, or in person.
Research shows that perfecting the customer experience is well worth an organization's investment and attention. A great customer experience can result in improved customer retention and loyalty, deeper brand affinity, and creates opportunities to up-sell or cross-sell. In fact, companies that prioritize the customer experience generate 60% higher profits than those that don't.
These customer experience statistics illustrate why:
It's clear that an exceptional customer experience is a point of competitive differentiation worth fighting for. But while many businesses think they are offering an exceptional experience, they may be surprised to find that their customers would disagree.
How can your enterprise close this "delivery gap" and start delivering the customer experience that your clientele expects? The answer lies in the four pillars of CX Success.
Four Pillars of a Successful Customer Experience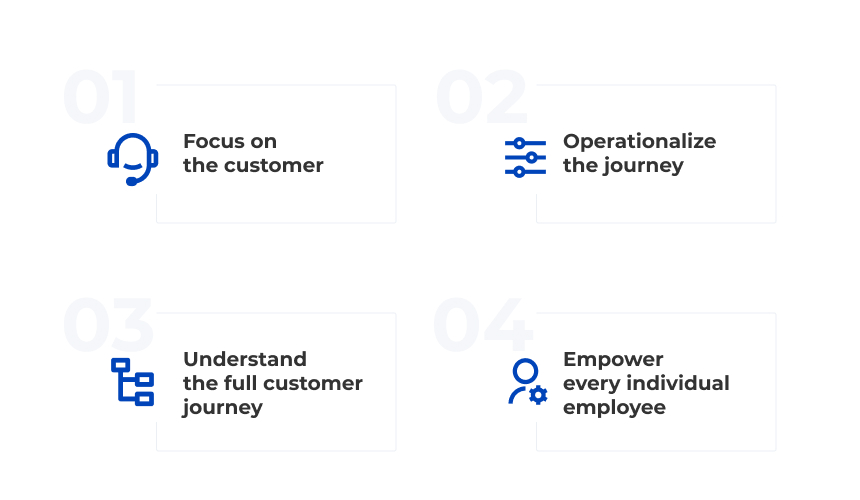 ---
WATCH: In this 3CLogic Fireside Chat, ServiceNow's Principal Customer Service Strategist for EMEA shares his views on the future of contact centers and their importance to delivering an exceptional customer experience.
---
Keep Your Customers Engaged With A Strong Experience At Every Touchpoint
The customers of today are prioritizing the customer experience above price point and product quality. To keep up, enterprise organizations need to do the same. By incorporating these four pillars into your customer experience management strategy, your business can attract and retain happy and loyal customers.