A Quick Happy Hour Guide to Explaining What You Do for Newbies
The other day I was at a friend's birthday happy hour. It was inevitable that people were going to ask me what I did for a living. If you asked me what contact center software was a year ago I would probably give you an answer based on an educated guess. Now that I am immersed in this arena, I could tell you not only what it is, but how it works and how it is developed and implemented.
So back to the happy hour….
My two-minute pitch is that contact center software is like air. You don't realize it's there, but everyone uses it or interacts with it at some point in their life.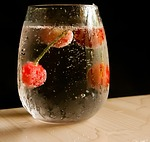 For example, we are all familiar with the "press 1 if you would like to speak to a customer service representative," or "if you are an account member, press 2." That contact center tool is called Interactive Voice Technology (IVR). Anytime you call a large sized company, such as an airline, a consumer goods provider (Amazon or EBay), or a credit institution you are
interacting with the customer representative and the software. But, there is a difference in what type of solution the rep is using.
You probably won't use this in your happy-hour discussion, but if you 'wow' people after your two-minute-pitch, you may need this for back up.
Companies use a premise-based or (hosted) cloud-based contact center solution. There are hybrids, but we can get to that at another time. Let's stick with these to keep things simple.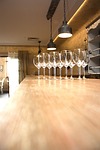 Premise Based
A premise-based solution is simply a solution where everything is on site. It requires on-site servers, hardware, and operations personnel to maintain it. While this solution has been the norm for quite some time, it is now more costly and more cumbersome than other alternatives. The reason being, customer has to provide the services and maintenance for this option.
Hosted
This is becoming the norm, especially with cloud technology. Businesses, big and small, are finding that this works the best because the service provider takes care of everything. All they need is a headset, a computer, and an internet connection. All of the behind the scenes and brains of the system are handled by the provider, like 3CLogic.
The cost is substantially lower because the servers are off site and the equipment is minimal. Upgrades and maintenance are all taken care of. However, if a customer chooses to have its private data on premise, it is possible to keep it there. With 3CLogic, you choose what date is pushed to the cloud.
V-TAG
Also known as, Virtual Telephony Application Grid (V-TAG), V-TAG is one of the elements that sets 3CLogic apart from other contact center solutions. Most contact center software
is based around a centralized server architecture.
By centralizing resources, a single point of failure is created. So, a traditional centralized server architecture is vulnerable to a number of problems including (1) increased transaction wait times due to call state replication for fail-over protection, (2) increased computational and
memory requirements for the servers in the network, and (3) a bottleneck where all media and signaling traffic is concentrated into single point.
V-TAG uses what is not being used, the reps' PCs. With 3Clogic's V-TAG technology, the reps' PCs replace centralized servers and create a personalized network, which cumulatively delivers more scalability at a lower cost. Basically, 3CLogic has found a way to do more with less. This means that customers who use 3CLogic spend less and have less downtime because there is no strain on the centralized server.
Okay, so now you have the quick and dirty so you can create your own two-minute-pitch as you are sipping a tasty beverage with your friends and someone asks, "So, what do you do?"
Have any questions?