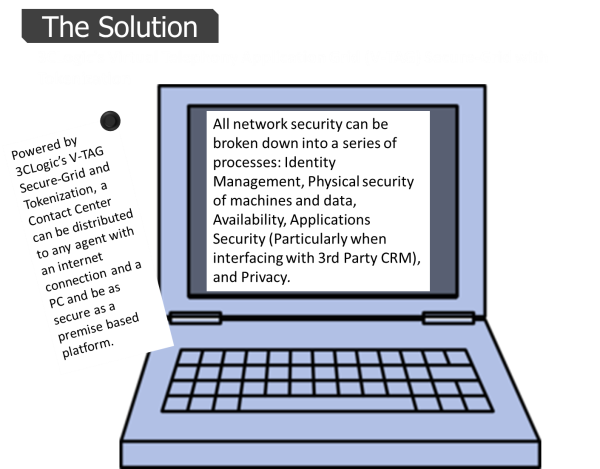 Often in the workplace today, we have too many windows open, and too many folders and files to sort through resulting in too much stress. As a project manager for a contact center software solution, I'm constantly try to help clients reduce the amount of clicks in their workflow.
In a past job, I had to jump numerous hurdles to help clients with simple tasks like resetting a password. It was a two-step process. I had to login to two different spreadsheets and send an email to my support group. Now I realize fewer clicks means fewer frowns on the job. It's all about the little things.
Needless to say, I am happy to work for a company that has this goal in mind. Working in the implementation department, I get exposed to many different businesses. But, our goal is always the same: consolidation and simplification. We are constantly finding new ways to reduce the amount of windows and systems that our clients interact with on a daily basis.
One of my clients, used our CRM integration services to imbed his CRM and calendar systems into the 3CLogic client console while utilizing our blended (inbound and outbound) contact center solution for calls. It might not seem like a huge time saver, but switching between windows and monitors not only adds up, as far as time is concerned, but it can interrupt your train of thought.
I used to work at a manufacturing plant, and they were very meticulous in how we did things. They were always looking for ways to make the workflow more efficient. They went to the extent of having charts that would show us which routes to use while walking around the plant. The chart had calculated the number of footsteps you would save by choosing one route over another. Something that seemed very nit-picky actually ended up saving us miles of walking and hours of time each year.
I wonder if anyone has put together a study of how many clicks you can save per year by reducing the amount of files and systems involved in a workflow. Regardless, we will continue to work at integrating with other systems, and improve our own system to ensure our clients have a 360 degree view of their customer interactions. We are constantly establishing new relationships with companies who, like us, aim at simplifying workflows and satisfying their customers.