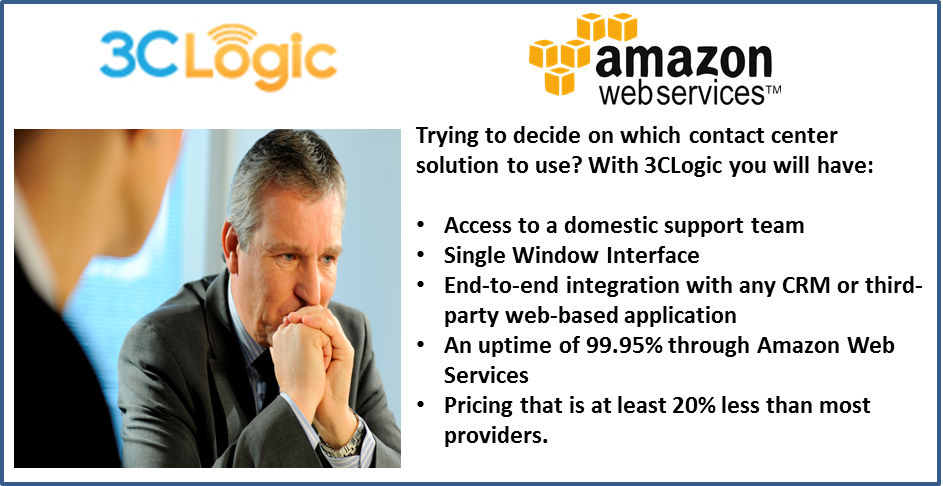 As a member of the implementation and support team here at 3CLogic, I have come across many different use cases for our product. It's always interesting when we are setting up a new account as we know they will have a unique business flow. I have seen my team accommodate many different needs for many types of businesses with our inbound and outbound contact center software.
Personally, I have found it both fun and challenging to find out what a business envisions for their inbound or outbound contact center. Sometimes I can confidently say, "I have done something similar to this and will have you up and running by the end of the business day." Other times, I have been unfamiliar with the features and functionality the customer is wanting. It is in these situations that I get to learn more about our product's capabilities. But what I have found in both cases is that our team is devoted to finding ways to meet various customer requirements. We work together to ensure that they can function optimally according to their business plan.
We have clients who dial hundreds of leads a day through our predictive and power dialer solutions. Some mainly use our inbound functionality for many of their on-call agents. We have integrated with many CRM systems, such as Salesforce, InfusionSoft, and SugarCRM so that the customers can add call center functionalities to their existing CRM databases. Others do all of their leads management with the CRM capabilities native to 3CLogic. In fact, our biggest client has chosen to go this route. I recently had a chance to train a company of agents who, rather than dialing leads, utilized our product to communicate internally.
The bottom line is that there is a need for versatility when it comes to inbound and outbound contact centers. Every business has a way that they communicate with their colleagues and their customers. The variety of ways this can be accomplished is seemingly endless. I have been glad to see how our product has grown in this fast pace world of communications to meet the many diverse needs of our clients. Somebody once said that you cannot feel yourself growing. The only way to measure growth is to compare where you are to where you used to be. When I look back at the past seven months that I have been with 3CLogic, I can say that we have grown, and continue to grow, at a constant pace.
John Long, Project Manager at 3CLogic