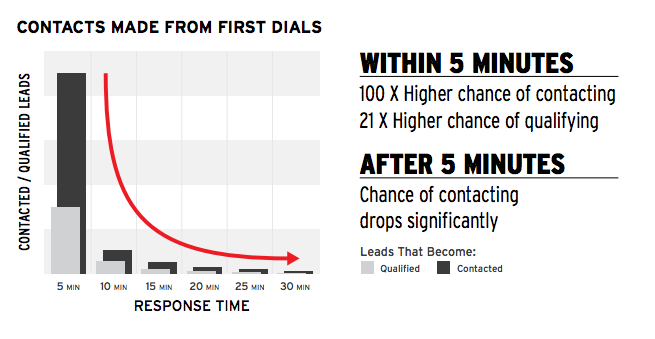 Despite the advancements in technology, the basics of sales and lead conversions have largely remained untouched. For any sales outreach to succeed you need the following:
Successfully contact the lead.
Provide the prospect a relevant pitch
Nurture the lead through to the close.
Maintain the relationship.
While conceptually simple, the fact remains many will readily attest to the contrary, with the increasing challenge each modern sales rep faces clearly obvious when you consider the following:
80% of sales require 5 follow-up calls after the initial meeting to close
The average sales rep spends over 6 hours prospecting for leads.
Sales reps average 8 calls per hour to setup just 1 appointment.