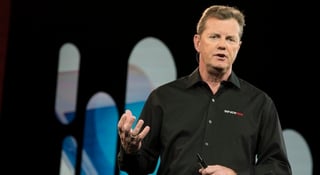 ServiceNow recently released the findings of its "Putting Service First" report, which surveyed 200 senior managers in customer service roles at large U.S. firms (with at least 500 employees) on their organizations' customer support approaches. Revealing several key insights and challenges faced by large customer support teams around the country, the report provides useful information and tips for service professionals looking for ways to streamline and enhance their customer support initiatives, without it costing them an arm and a leg. Check-out the key takeaways from this year's survey:
1) Treat customer service as a "team sport":
It can be difficult for support teams to efficiently resolve customer service issues without enlisting the help of other departments, whether it be sales, billing, or operations—but accessing the resources they need can be a challenge when departments and information systems are operating in complete silos. By integrating the various solutions an organization is using (CRM, service management, contact center solution, billing software, etc.), and encouraging collaboration and coordination amongst different business units, customer service departments can more efficiently resolve customer needs, and enhance the overall customer experience. In fact, the survey found that top-tier organizations are 127 percent more likely to have enabled their customer service agents to engage different parts of the organization when addressing a customer's problem.
2) Solve underlying issues that spawn recurring calls:
Without the ability to quickly identify recurring customer issues within the contact center, businesses can have a difficult time both detecting and resolving any underlying problems that might be occurring, driving both support costs as well as overall operational expenses. But by adopting advanced solutions such as workforce optimization (Envision), customer service management (ServiceNow), and cloud contact center solutions (3CLogic), businesses can more effectively identify and report on ongoing customer issues or complaints, and resolve them before they impact a larger group of individuals. Top-tier organizations are 163 percent more likely to be able to address the root cause of a customer's problem (a crucial component of closing the resolution gap).
3) Offer self-service options for simple requests:
Businesses are increasingly gravitating towards a "no service" model, diverting customers away from the call center agent towards lower cost, self-service alternatives such as IVR menus or online knowledge bases. In fact, top-tier organizations are 36% more likely to offer self-service options for simple requests, empowering customers to answer their own questions while enabling customer service agents to focus on more strategic issues. But while the "no service" model may seem ideal, it is rarely practical, as many individuals prefer to speak with a live representative, especially for more complex issues. It is always important to provide customers the option to speak with a service representative, as this will become a business' primary means of differentiation in the future.