Agent retention has long been a challenge for contact centers. With annual turnover rates averaging 35% across all call centers, 50% in larger call centers, and 60% in those performing outbound dialing campaigns, the issue is hard to ignore. Factor in additional agent turnover costs, ranging anywhere between 60-200% of an employee's salary, and the issue becomes downright painful.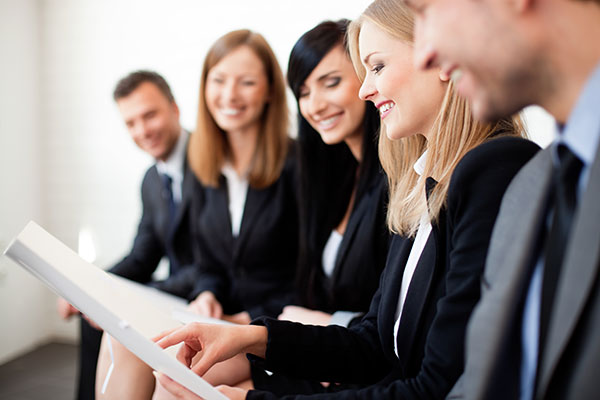 Not convinced? Consider a 1,000-seat contact center with a 60% employee turnover rate spends approximately $2.4MM in turnover costs. Factor in the additional affect on employee morale, the ongoing loss in intellectual property, and the long-term affect on customer service and the cost significantly grows beyond the immediate operational expenses. Regardless of if you are just getting started or represent a large enterprise, agent retention is nothing to ignore.
So why is turnover so high? It can be for a number of reason but among the leaders are:


Frustration with cumbersome/manual processes
Lack of development opportunities
Lack of employee resources to be successful
Mismatch between skills and assigned projects
Poor relationship with supervisors
Below are 7 Ways to Successfully Improve Employee Retention in your Call Center:
Empower Employees to Quickly Resolve Customer Needs: For every 1% improvement in first call resolution rate, contact centers will see a 1% improvement in customer satisfaction rates, and a 1-5% improvement in employee satisfaction. But how can one improve first call resolution rates?
Effectively Train and Establish Clear Goals: According to the "Emerging Workforce Study", 41% of employees plan to leave organizations with a "poor" training score as opposed to just 12% for those organizations with a rating of "good". With in-depth training sessions through e-learning, virtual assistance, and scripting tools, clearly establish company goals and expectations and provide your agents the confidence to tackle any initiative.
Recognize Top Performers: Companies with employee recognition programs experience a 22% lower turnover rate than organizations without one. Using a combination of rewards, public recognition, one-on-one praise, and promotions, create a healthy environment in which agents feel appreciated and valued. A little competition between peers is also a great way to drive productivity but should never be the sole means of measuring agent performance and contributions.
Go Beyond the Metrics: While it is extremely important, if not essential, to monitor agent performance metrics (service level, agent schedule adherence, call resolution, average handle time, customer satisfaction) it shouldn't never be the sole means by which to define an employee's capabilities and potential. In fact, many call center employees site the narrow grading metrics contact centers generally adhere to as a key cause of in-office stress and lack of productivity. Supervisors must recognize there are other factors at play that could be interfering with an agent's performance. Regardless of whether employees are performing "well" or "poorly", reach out to each and review what is working and what is not—the findings could very well provide key insights otherwise unavailable using traditional KPIs.
Establish Growth Opportunities: An astounding 32% of contact center employees cite "lack of career development opportunities" as a reason for terminating their employment. As a supervisor, if you fail to clearly present and offer opportunities for advancement it is extremely likely employees fail to see the long-term benefits of staying. Ensure development opportunities are clearly established and communicated to agents on a continuous basis. It will encourage them to remain with the company while striving to reach for those elevated opportunities.
Employ At-Home Agents: Studies have shown employee turnover to be 35-50% lower for at-home agents versus those in-office. Proven to reduce stress and improve productivity, workforce flexibility is an easy way to accommodate those employees' who would otherwise face long commutes, are addressing family emergencies, require flexible hours, or caring for children. In addition, the ability to utilize at-home agents also expands a companies hiring pool as positions vacate or open. While perhaps not ideal or plausible for every contact center – certainly an idea worth considering as the practice continues to gain global adoption.
Vary Work Activities and Encourage Collaboration: In an attempt to increase employee productivity, call centers have resorted to using repetitive tasks, scripts, and processes for agents to adhere too. While effective, the unfortunate byproduct is often the cause of agent boredom, generally inhibits employee stimulation, and prevents creative thinking. Switch up your agents tasks on occasion, encourage collaboration, and create team-building exercises. It will facilitate agent enthusiasm and interest, while keeping them on their toes.
Discover how combining cloud and edge computing can help your agents meet the needs of today's modern customer