Today, only 1-2% of recorded voice calls are analyzed by the average contact center, leaving hundreds of thousands of minutes of data untouched. That's because an analysis of every single call by hand – a process that can take up to a half hour per call – would be a waste of time and resources. But there is value in this "dark data".
As a result, 66% of businesses are looking to invest in advanced analytics, such as Voice AI, to tap into the hidden insights of their call data and leverage tools such as Natural Language Processing (NLP) and sentiment analysis, to take their customers' experience to the next level.
What is Voice AI?
Voice AI is a transformative technology that incorporates the latest developments in NLP and speech recognition to automatically analyze 100% of customer service calls. The technology enables businesses to evaluate customer engagements in near real-time and derive actionable insights, eliminating the need for manual audits of call recordings while improving the customer experience and overall agent performance.
Speech Analytics can be used to report trends such as:
Customer Sentiment: Based on the caller's words, tone, and volume, the analytics can gauge how the customer feels about a brand, product or service.
Dead Air: Any period of silence over 10 seconds may indicate subject areas where an agent requires additional training.
Supervisor Escalations: Instances where a customer asks to speak to a supervisor. By identifying patterns of escalations, supervisors can coach agents on how to respond during negative situations.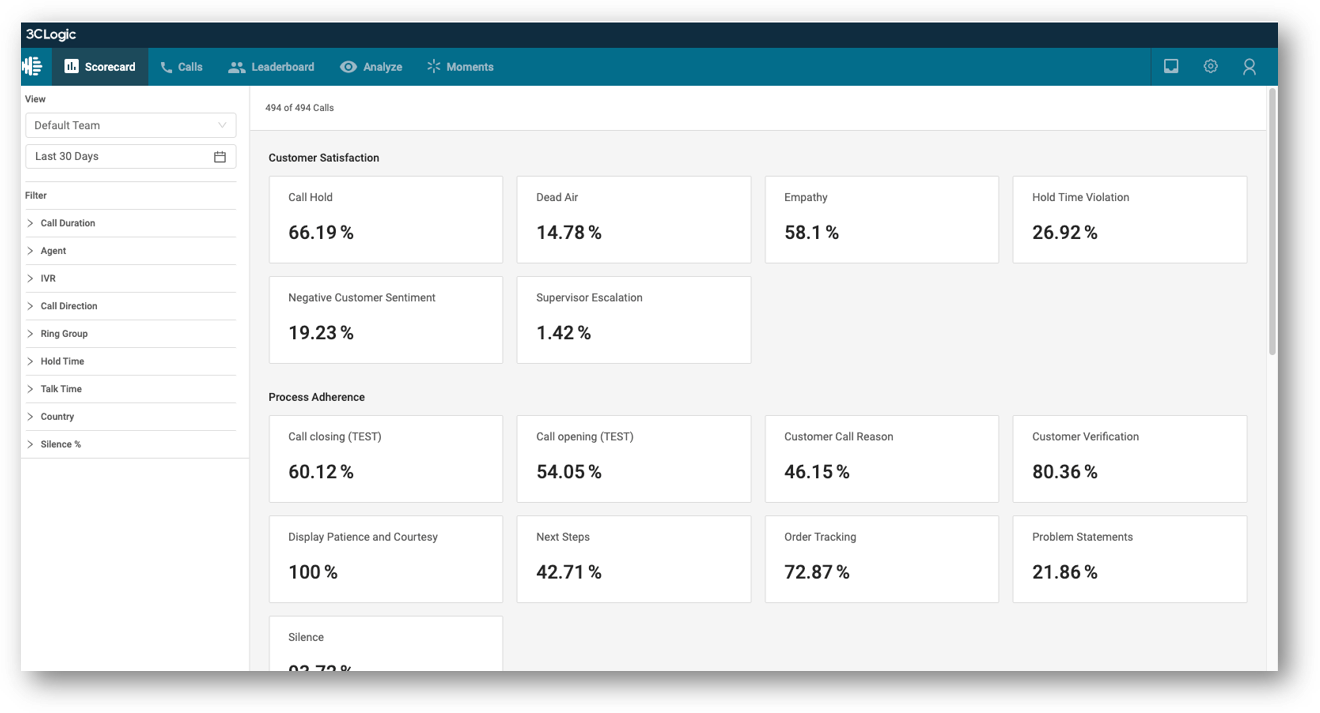 Improving the Customer Experience
The value-add of speech analytics to the customer experience can be best realized when the technology is integrated with an organization's platform of record, such as Microsoft Dynamics or ServiceNow. As the software automatically flags key call characteristics, it can seamlessly create tasks in the CRM system to notify a supervisor according to pre-determined business rules or workflows.
65% of U.S. consumers find a positive customer service experience to be more influential than advertising. Speech analytics is of course unable to prevent an agent from saying the wrong thing, but it can provide supervisors the ability to address a poor customer experience within minutes, rather than days or weeks, improving the odds of saving the customer relationship before it becomes irreparably damaged.
Customer Sentiment Analysis in Practice
Let's say a customer, Sarah, calls your business with a complaint about a product. Your new service agent who started two days ago is caught off guard by the complaints and does not know how to respond. Sarah's frustration builds until eventually she yells foul language and hangs up.
Within minutes of the call, the analytics will data mine keywords and sound bites from the call transcription and recording to categorize the call into positive, negative, and neutral "moments" or call attributes. The analytics will flag the foul language as a negative event and of high severity.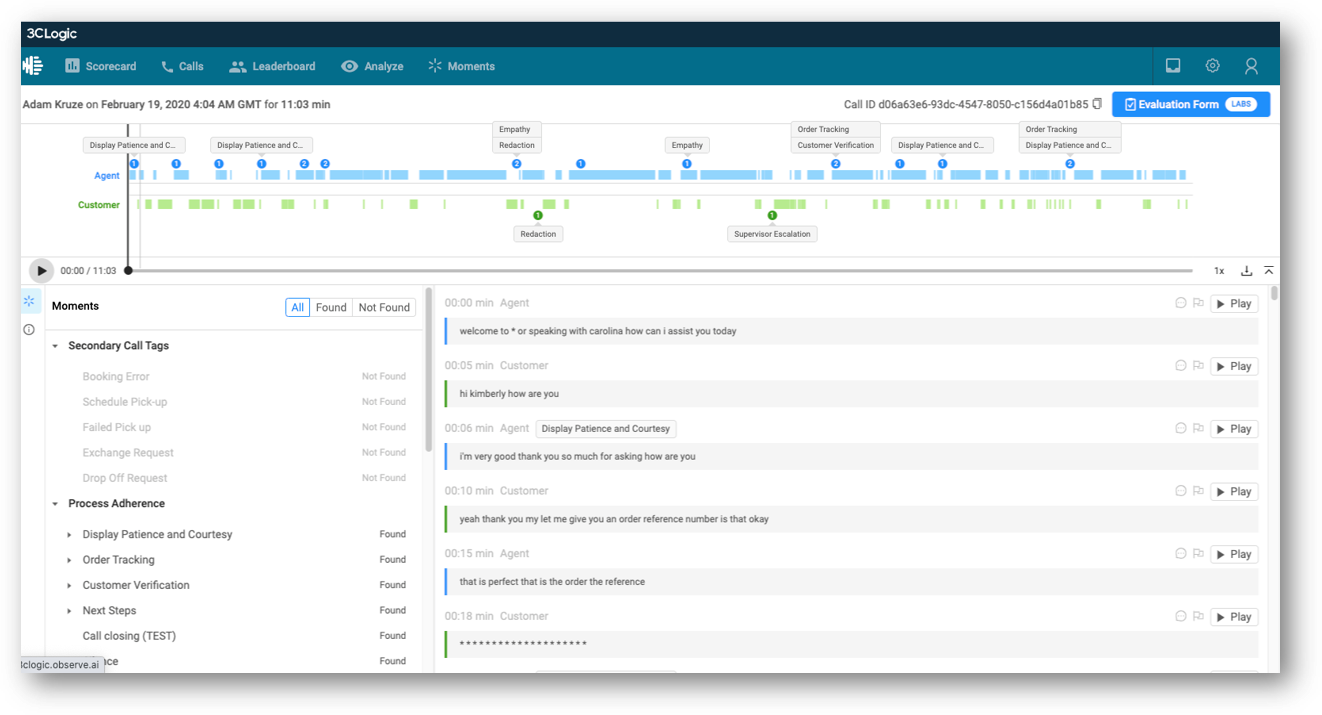 Since speech analytics is integrated into the CRM or primary system of record, pre-built workflows automatically escalate the event to a supervisor. Instead of uncovering the bad call after manually digging through call logs weeks later, the supervisor receives the alert immediately with the relevant context and Sarah's contact information. The supervisor is now able to proactively call Sarah back within minutes of her initial hang up, preserving the customer relationship and isolating the bad experience to one individual agent instead of the company brand.
Optimizing Agent Performance
The average call center agent can handle as many as 50 customer calls per day. With only manual quality assurance checks, a sampling of only 2-4 monthly agent calls might be scrutinized. With such a small and random sampling, the accuracy of the assessment may be a poor representation of the agent's overall performance. With Voice AI, however, every call is checked, painting a more comprehensive picture of an agent's strengths and weaknesses.
According to a poll conducted by Harris Interactive, customer service agents fail to answer consumer questions 50% of the time. With the ability to identify specific events, such as dead air, supervisors can identify when an agent may be struggling, and structure catered coaching sessions to address their knowledge gap.
Armed with the analytical insights of every agent interaction, a call center can provide personalized agent feedback and update coaching sessions to reflect relevant topics or trends.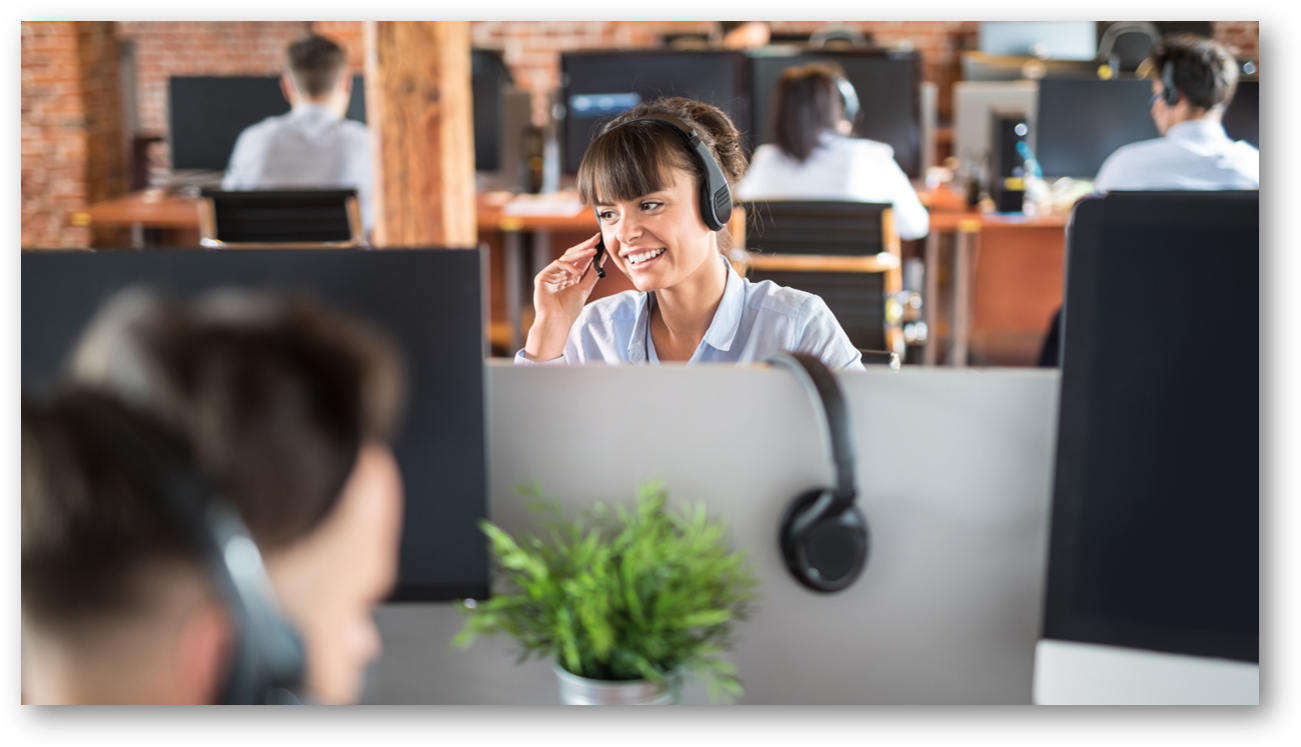 Boosting First Call Resolution with Speech Analytics
Resolving a customer inquiry on the first call is the most effective way to improve customer retention, boost a call center's effectiveness, and cut costs. First Call Resolution (FCR) is highly indicative of customer satisfaction. In fact, for every 1% improvement in FCR, there is a 1% improvement in Customer Satisfaction (CSAT) Scores.
Let's say, one of your agents, Fred, has the highest FCR rate at 70% vs the company average of 55%. Leveraging speech analytics data, one can identify why Fred is so successful. For instance, Fred may frequently utilize certain keywords, or make a slight adjustment to the standard closing script. Supervisors can apply incidents Fred resolved as training examples in agent coaching sessions, suggesting the use of specific words or tones of voice. Within weeks, these minimal changes in agent behavior can lead to significant improvement in the average FCR rate – and subsequently, CSAT Scores.