The research is clear – the customer experience is essential to the success of any business and is a key differentiator for earning a consumer's business.

Customer experience (CX) is the sum of all interactions a customer has with an organization, whether that be when they use the product or service, when they email the help desk for support, or when they come across the company on social media. Contact centers and their agents are uniquely positioned to influence the customer experience, as they interact with customers one-on-one.

As contact centers increasingly shift from on-premise to remote operations, it's critical that enterprises adopt the following principles to ensure they deliver great customer experiences when their agents and teams are distributed.
Hire Remote-Ready Contact Center Agents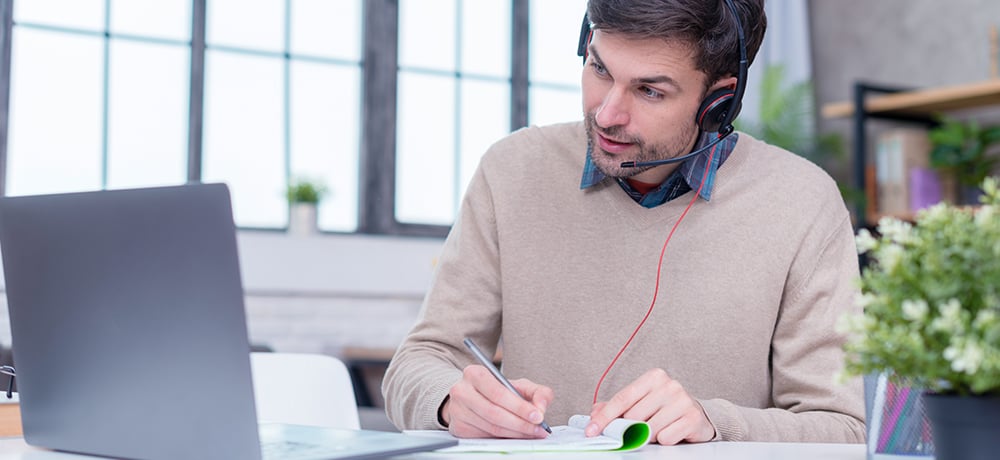 When focusing on customer experience management, enterprises cannot overlook the agents working on the front lines of their organization. From the customer's perspective, customer service representatives are the face (and voice) of your organization. When your customer has an issue, your agents are literally there to answer the call.

Give your customers the best service possible by hiring agents who are equipped to handle the job, particularly in a remote context. Working from home is not the best fit for everyone. Do your due diligence during the recruiting and interview process to determine if your prospective agent can truly manage working remotely.

Consider these questions when hiring for remote call center jobs:
Does the candidate have a quiet environment where they can comfortably take phone calls throughout the day?

Have they worked in a remote organization before?

Do they work well independently or do they need the office environment to succeed?

Will their communication skills benefit both your customer and your remote team members?
Hiring a distributed workforce also means that you could staff your contact center around the clock. For some agents, working early mornings or late evenings might be a better fit than the traditional 9-to-5 shift. With the proper cloud contact center technology, you can also hire agents in different time zones around the globe. By extending operating hours, without overexerting your representatives, your customers can get the support they need, day or night.
Monitor Call Quality with Reporting and Analytics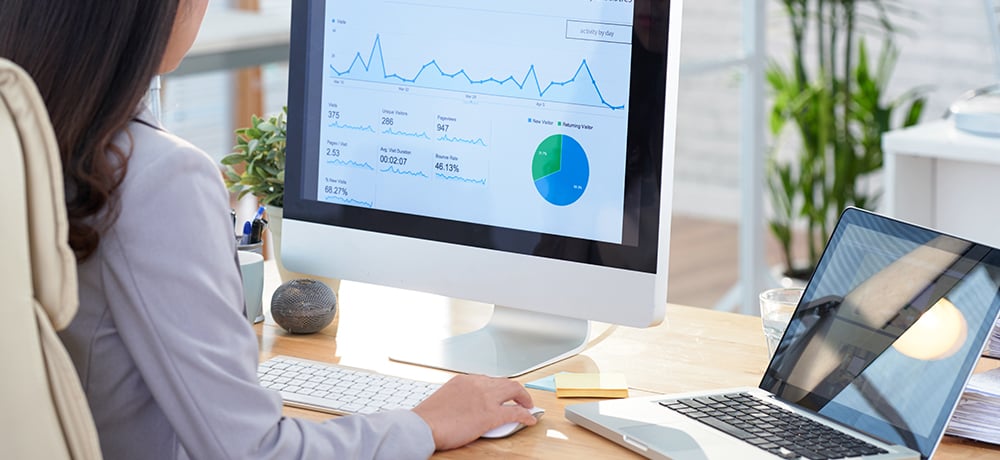 With an on-premise contact center, managers can take a look out onto the call center floor to get a sense of how their agents are performing. They can easily notice if an agent is flawlessly moving through calls or they've been away from their desk for an extended period of time.

Remote operations, by comparison, lose this visibility as their agents are working from different locations. For this reason, remote contact centers have to rely on robust call center analytics to truly understand how their agents are performing.

When evaluating customer experience, take a look at these contact center KPIs:
CSAT Scores – Customer satisfaction scores (CSATs), typically measured on a scale from 1 to 5, are a simple way to gather customer feedback.

Speed of Answer – This metric will show you how long a customer waits on the line before speaking to an agent. The less time a customer has to listen to your hold jingle, the happier they'll be.

Call Abandonment – This rate will indicate how frequently callers disconnect from a call before even speaking to an agent. If a high percentage of customers are hanging up before your agent even has a chance to improve the customer experience, this could be a red flag for the functionality of your operations.
These metrics only scratch the surface of what is happening under the hood of your remote contact center. To really understand how your customers are feeling, you'll need to leverage speech analytics with sentiment scoring. This data will also help contact center managers measure an agent's soft skills, like emotional intelligence, which can greatly influence the customer experience.
Consolidate Workflows On One Centralized Platform
As more businesses support a global workforce, digital transformation continues to be the top priority for organizations. As part of this transformation, enterprises should adopt modern contact center technology that simplifies an agent's workspace and enriches the customer journey.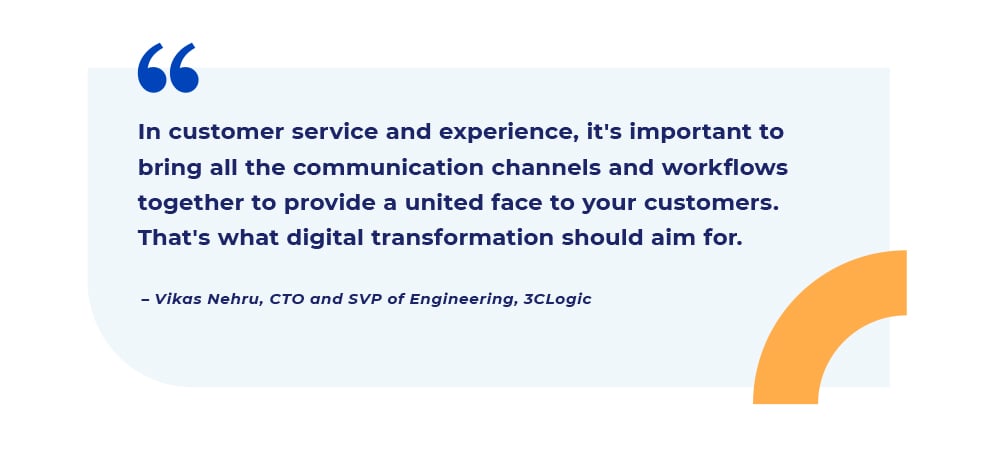 From email to phone, live chat to SMS, there are so many ways for a customer to contact your business. Oftentimes the customer journey will start on one channel but will end on an entirely different one. In fact, 73% of companies say their digital interactions (email and chat) frequently, if not always, escalate to a call center agent.

Without the proper technology in place, your customer could bounce from channel to channel, department to department, having to reanswer security questions and repeat their issue to every new agent they speak with. This clunky process drags out the customer journey and negatively impacts the customer experience (who likes to repeat their issue over and over again?).

Close the gap between your voice workflows, digital channels, and customer data by adopting an omnichannel contact center solution that deeply integrates with your organization's CRM or system of record, such as ServiceNow. Your remote agent can easily access relevant customer information and gain visibility into the entire customer journey, empowering the agent to deliver personalized customer service.

You can also use this single system of record to develop a robust knowledge management strategy that enables agents to easily find information to serve their customers. Doing so will increase your agent's knowledge and confidence, improve collaboration across teams, and ultimately offer your customers the optimal experience.
Remote Work Is Here To Stay—Is Your Contact Center Team Ready?
In the wake of the COVID-19 pandemic, only 7% of companies anticipate returning to the traditional on-site contact center model. If your business is among the majority, know that you do not have to sacrifice the customer experience to operate remotely.

Download our free guide, 10 Expert Tips For Managing A Remote Contact Center, to learn how organizations are already successfully balancing the two priorities.