As the global impact of COVID-19 continues, a vast majority of enterprise organizations are accelerating their cloud adoption plans – this is especially true for customer-facing departments and call center teams still tethered to legacy and on-premise solutions.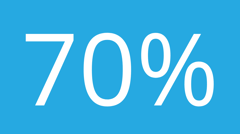 In fact, recent studies reveal that approximately 70% of today's customer service centers have plans to move to the cloud within the next 12-24 months. Why? Simply put, on-premise environments often lack the flexibility and scalability to cost-effectively adapt to changing environments quickly.
Not convinced?
Here are just a few key examples highlighting the benefits of migrating to a cloud call center solution versus deploying new or maintaining existing on-premise alternatives:
Speed of Deployment
The implementation of an on-premise call center can often vary between 6-12+ months. By comparison, cloud call center deployments are generally measured in weeks depending on the complexity of the installation. No hardware – just software.
Of course, migrating from an existing on-premise installation can pose its fair share of challenges depending on the complexity of the existing solution. However, some solutions provide Hybrid Cloud options to help bridge the gap between systems to quickly enable cloud benefits without ripping and replacing what might already exists. Think of it as a cloud migration strategy to allow enterprises to seamlessly enjoy the best of both worlds while inherently adopting a long-term cloud migration plan for their call center.
Cost and ROI
As opposed to on-premise systems, cloud-based call center solutions require minimal upfront capital expenditures. They also often have no costly annual support or maintenance fees as the software-as-a-service model typically includes regular upgrades and service-level agreements.
Of course, cloud call center solutions over the course of a few years (ie: 3-5 years) can match the total net cost (capital and operating combined) of an on-premise deployment. However, the comparison often overlooks the added ROI cloud solutions bring with the continuous delivery of new features and capabilities. On-premise systems, in contrast, usually remain technologically stagnant during the term of the contracted services unless costly upgrades are made. One must also not overlook the added expense of maintaining internal (or sometimes outsourced) staff to manage the on-premise environment or the inherent risk should one of those key resources choose to leave the organization – none of which apply to their cloud-based alternative.
Infrastructure Flexibility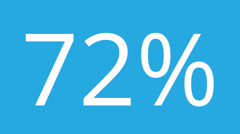 According to one study, the recent COVID-induced shift to remote work caught 72% of businesses technologically unprepared, with the majority dependent on in-office business models. As a result, many lacked the flexibility to quickly enable work-from-home agents at a time when call centers were needed the most to manage customer inquiries during a time of crisis.
Unlike with cloud solutions, on-premise call centers lack the ability to seamlessly enable work-from-anywhere agents due to the dependency on physical desk phones, virtual private network (VPNs), hardware proximity limitations, etc. They also lack the ability to easily and cost-effectively scale operations up or down as a situation or need might dictate. By comparison, cloud call center solutions simplify the access to on demand resources, allowing for faster response times without limiting the technological capabilities (ie: no need to drive to work to pick-up your desk phone to bring home).
Global Footprint
As organizations grow, the capital expenditures and requirements to expand their on-premise capabilities do as well – in many ways amplifying the size of the effort required to maintain such environments. In contrast, cloud call center solutions often maintain a global footprint with multi-tenant installations scattered globally, very often limited only by the reach of the various cloud providers in use such as AWS, Azure, or Google.
The use of such cloud networks can also inherently provide added security and internationally recognized compliance benefits (ie: GDPR, SOC2, HIPPA, PCI, etc.) which can otherwise be costly to privately attain and maintain with on-premise solutions.
System Integrations
Unlike on-premise solutions, cloud-based call center solutions are often designed to integrate and leverage data from CRMs and other systems of record, to enhance the customer service experience and bring together the inherent benefits of both offerings. That's a good thing considering 72% of executives, per a Cisco Contact Center Global Survey 2020 report, listed poorly designed omnichannel experiences and unintelligent routing among the top four reasons that keep them up at night. In fact, more than 50% of people cite poor customer service as a reason to stop doing business with a brand.
Removing the traditional communication silos associated with on-premise solutions can quickly impact the customer experience and optimize agent efficiency. It's also often times much easier to connect cloud to cloud offerings – think low code or no code which is a far cry from complex and customized in-house builds which take time to create and even more effort to keep operational.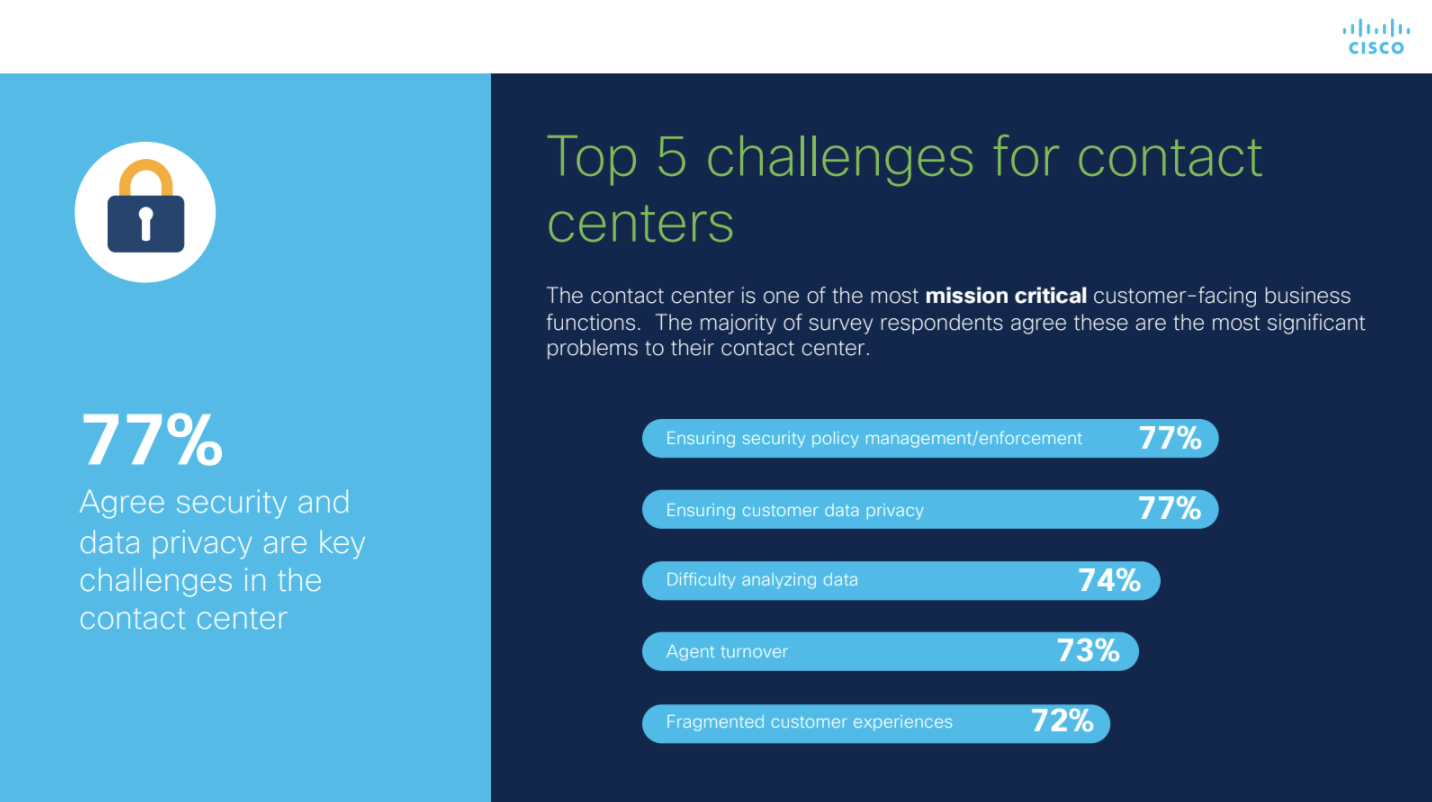 Reporting and Analytics
Per a recent Cisco Contact Center Global Survey 2020 report, 90% of surveyed executives consider customer journey data analytics an important function of any call center. However, 74% of those executives site analysis of data among the top 5 challenges they face with call centers today.
Cloud-based contact center solutions, unlike their on-premise counter-parts, offer a wealth of cost-effective, flexible, and modern real-time and historical metrics, including advanced capabilities such as Speech Analytics, IVR Analytics, and actionable supervisor wallboards to drive actionable alerts and outcomes. More importantly, data-sharing between platforms and ease of permission-based access helps to overcome traditionally siloed databases to offer a more complete picture of the health of the operations.
Conclusion
The adoption of Cloud contact centers has become a necessary step for enterprise companies to remain competitive and meet evolving business demands.