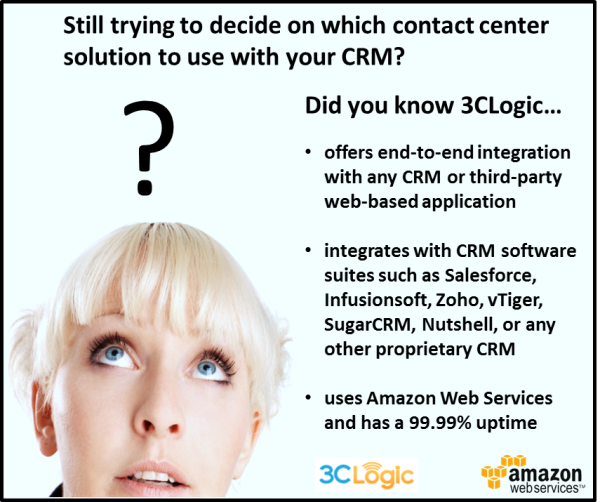 You have invested millions of dollars on Avaya or Cisco call center solutions, paying hundreds of thousands in annual maintenance and it works the same way it did ten years ago when your enterprise first implemented the solution.
Now, you would like to integrate a contact center solution with a home-grown or third-party CRM to provide a 360 degree view of the customer to the reps and get a consolidated report tying the calls to your customers. Whenever you ask for a proposal from your current vendor you get hit with another bill with a balance in the hundreds and thousands. What's more, this is in addition to paying for Avaya or Cisco certified technical team.
While many companies have migrated to cloud based contact center solution and integrated with third-party solutions to provide better customer service and more targetted campaigns, you are still stuck with: (1) legacy systems with data in disparate systems, (2) reps stuggling to find customers data when customers call-in resulting in irate customers, (3) identifying your most profitable cusotmers, (4) abd targetting cross-sell and up-sell opportunities. Because your call data and customer data are in different systems, you spend lot of time and money developing consolidating reporting, marketing lists or losing customers to competitors because of bad service.
Would you like to eliminate the "certified" techinical team?
Would you like to eliminate the reporting team?
Would you like to reduce the size of your telecom team?
You can do all of these when you move to state-of-the-art cloud based call center solution like 3CLogic which has the same features and functionilty in addition to plug-ins to integrate with any third party system.
Why not start today?