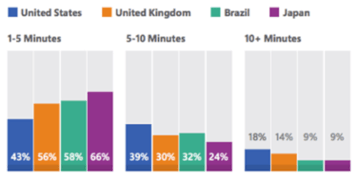 When it comes to "waiting on hold", studies have shown that only 43% of consumers are willing to wait for longer than a minute, 39% for longer than five minutes, and only 18% for longer than ten—meaning that 57% of consumers will hang-up if their call is not answered by a live individual in less than 60 seconds. And failing to plan for high call volume or fix long wait times could present businesses with a number of challenges, including lost sales and reduced customer loyalty.
Zappos, a company that is legendary for its superior customer service, strives to answer 80% of its calls within 20 seconds. Check-out what Tony Hsieh, Founder and CEO of Zappos says about the company's phone-based support:
"In early 2004 our biggest problem was customer service – specifically, finding the right employees to staff our call center. A lot of people may think it's strange that an internet company would be so focused on the telephone, when only about 5% of our sales happen by phone. But we've found that on average, our customers telephone us at least once at some point, and if we handle the call well, we have an opportunity to create an emotional impact and a lasting memory." -Tony Hsieh, CEO Zappos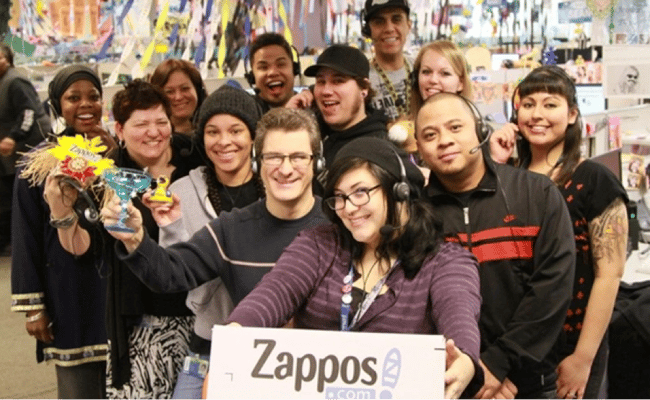 While using Zappos as a benchmark may seem daunting, there are a few easy ways businesses can help alleviate the negative impacts of high call volume and reduce the average time their customers spend in queue.
5 Ways to reduce your call center's average time in queue:
1) Staff Appropriately: The leading cause of a long hold times within a contact center is inadequate staffing. And to help ensure they have enough people on the floor, call center managers should be sure to analyze historic call volumes through robust reporting engines, and any market & product changes taking place that could cause call volume to rise, and plan accordingly. With cloud contact center solutions, organizations have the flexibility to enable remote agents, and easily scale to meet changing business requirements.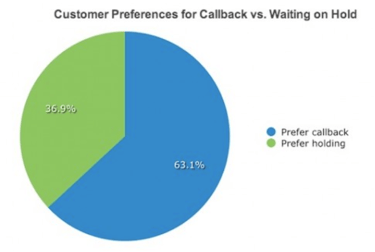 2) Offer Alternative Options: According to Software Advice, over 63% of people prefer a call back option to waiting on hold. Also, known as "virtual hold", this feature enables customers to opt out of a call if agents are to busy to answer, but request a return call when one becomes available.
But when offering this feature, managers must be sure to call the customer back within a certain window of time—almost 50% expect a return call within 30 minutes, and nearly 65% within an hour. Call centers should also be sure to enable "queue to voicemail", allowing customers to leave a voicemail in the event they do not wish to wait on hold.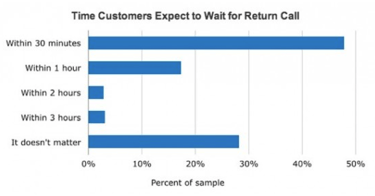 3) Instruct Agents to Monitor Call Activity: While no good manager would suggest that an agent should speed through a call too quickly or cut any corners, they should, however, encourage them to be as efficient as possible when servicing clients, especially when call volume is high and customers are waiting in their queue. But this requires that agents be given proper insight and continually monitor all of the call center's activities as well as the number of people waiting on hold to ensure they aren't wasting any time that they don't have.
4) Create Cross-Functional Teams: In the event that one department, team, or "skill-group" is extremely busy, and another is—for lack of a better word—"twiddling their thumbs", managers should have the ability to quickly and easily bridge the gap. By training agents to be skilled in different areas of the business, or sending simpler inquiries to agents who typically solve more complex issues through skill group adjustments, managers can help alleviate long hold times.
5) Give Agents the Right Tools: In order to help a large number of people in a relatively short amount of time, agents must be given the tools and solutions they need to succeed. By integrating platforms such as WFM, WFO, customer service management, CRM, and call center software, managers can help streamline the agent desktop and facilitate employees' access to information. And with QA tools such as scripting, whisper and barge-in, agents can be properly guided during every interaction to ensure they're performing at their optimal efficiency.