When it comes to waiting on hold, studies have shown that callers don't have a ton of time to spare.
A recent survey from Arise Virtual Solutions reveals that over 65% of customers are only willing to wait on hold for a maximum of two minutes before hanging up. What's more, over 13% of respondents said that hold time, no matter how long, is unacceptable altogether.
While there may have been a time where callers were willing to accept longer hold times, the near-instant gratification of digital channels means today's callers have much higher standards for voice interactions.
To keep up with the digital competition and deliver an exceptional customer experience, contact centers must reduce their caller's average time in queue. Failing to do so could result in a series of business challenges including lost sales, diminished customer loyalty, and damaged employee morale. Learn how your contact center can get callers off hold and on with their day.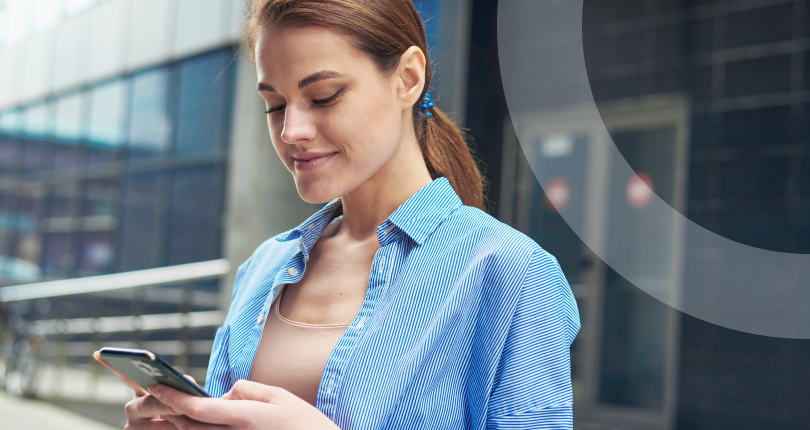 1. Analyze Historic Data To Staff Your Contact Center Appropriately
Inadequate or poorly distributed staffing is among the most common reasons why a call center has long hold times. To combat this issue, contact center managers should analyze their historic call volumes through robust reporting engines to determine peak call times or seasons and staff accordingly. With a cloud contact center solution in place, organizations also have the flexibility to enable remote agents and easily scale to meet changing business requirements.
2. Empower Callers With A Callback Option
According to Software Advice, over 63% of people prefer a callback option over waiting on hold. Also known as virtual hold technology, this feature enables customers to opt-out of waiting on the phone for an agent, and instead, they can request a return call when one becomes available.
Offering a callback option gives the caller control over their own customer journey. When dialing into a contact center, customers can't control what they'll find on the other end of the phone line – busy agents, a complicated IVR, an answer they weren't expecting. A callback feature, however, enables the power of choice, giving the caller agency over their interaction. Rather than feeling held hostage by a hold jingle, callers will feel like your organization respects their time.
3. Monitor Agent Activity To Provide Real-Time Coaching
While no good contact center manager would suggest that an agent should speed through a call too quickly or cut any corners, they should, however, encourage agents to be as efficient as possible. This is particularly important when call volume is high and customers are waiting in their queue.
Contact center managers can keep their finger on the pulse of what's happening in their enterprise call center with comprehensive dashboards. Cloud call center solutions also enable managers to send messages directly to their agents to notify them of spikes in call volume or hold times as they arise.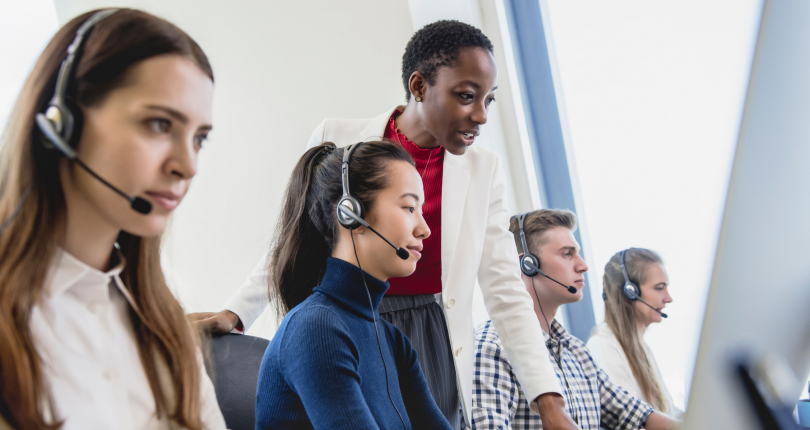 4. Direct Inquiries To The Best Agents With Intelligent IVR
In the event that one department is extremely busy and another is under-allocated, managers should be able to redirect agents to areas where they are needed most. By training agents to be skilled in different areas of the business, contact centers will be able to adapt more quickly to customer needs and reduce wait times.
Additionally, an intelligent IVR software that integrates with your enterprises' system of record will direct inquiries to the best-equipped agent or team. With 3CLogic's IVR software and integration for ServiceNow, enterprise contact centers have reduced average call handle time by one minute, freeing up phone lines and moving customers from the call center queue to a live call.
5. Support Contact Center Agents With Top Of The Line Technology
In order to help a large number of callers in a relatively short amount of time, agents must be given the tools and technology solutions they need to succeed. By deeply integrating your contact center software with your system of record such as ServiceNow, Salesforce, or Microsoft Dynamics, you can streamline the agent desktop and dramatically improve agents' instant access to information.
Modern-day contact centers should also be leveraging voice-based self-service to alleviate agents of simple inquiries that customers can self-resolve. Not only does voice self-service free up the queue for calls that truly need the support of a live agent, but it also swiftly solves the customer's needs without using human resources.