For business leaders and IT professionals looking to drive forward their organization's digital transformation, ServiceNow's annual Now at Work conference is a must-attend event. Whether in-person or digital, Now At Work is a great way to connect with others in the ServiceNow industry and is a prime opportunity to learn how to improve your processes and drive results.
Whether you missed Now at Work 2021 or are just hoping for a refresher on valuable insights, 3CLogic has you covered. Learn everything you need to know about voice-enabling ServiceNow IT Service Management (ITSM), including how it can complement your existing digital workflows, drive efficiency, and enhance the IT service experience for both employees and IT staff.
Get ready to learn more about the ITSM landscape and how to improve IT help desk performance with an advanced solution that's much more than a ServiceNow call center.



Exploring The Current State Of The ITSM Industry
For organizations in every industry, technology is playing an increasingly important role in helping to maintain a competitive advantage. Business leaders are keenly aware of this. According to The CIO Outlook 2021, 77% of CIOs name digital transformation as their biggest budget priority for 2021.
Organizations are eager to adapt, but they're up against a number of challenges that stand in the way of their digital transformation journeys. For starters, ITSM jobs have become more complex. Many agents are operating in a fully remote contact center, and customers are also working from home using their own devices and networks, meaning they're facing more complicated issues than ever before. This trend is expected to continue. An Upwork study reports that 36.2 million Americans will be working remotely by 2025, an 87% increase from before the pandemic.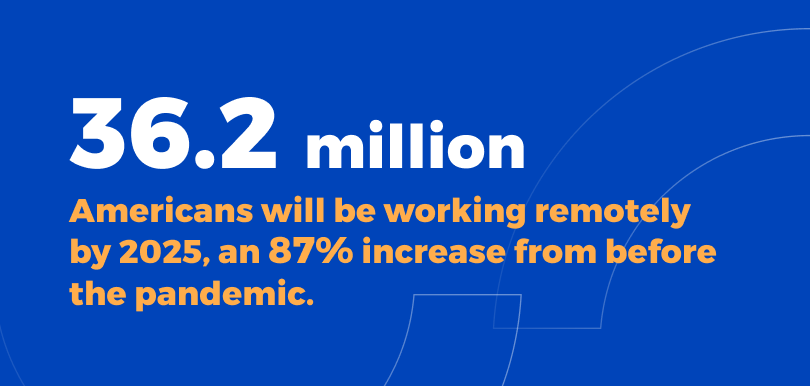 Additionally, a survey conducted by the International Customer Management Institute (ICMI) shows that contact centers are plagued by the inability to retain employees. The average agent turnover rate was 58% year over year. The same survey also reveals that 51% of contact centers are using legacy technology that just doesn't meet their needs anymore.
While many contact centers have made some technology improvements, there's a long way to go when it comes to phone-based communication channels.
"Those same organizations that have done a lot to advance their digital channels still rely heavily on legacy technology when it comes to voice," explains Guillaume Seynhaeve, Vice President of Partnerships and Alliances at 3CLogic.
With outdated tools, a lot of information falls through the cracks. This means that agents are starting from ground zero when they answer a call — they need to ask a lot of questions to get up to speed on who the customer is and the specifics of the issue. That leaves the experience lacking for both the caller and the agent.
Discovering How To Improve IT Help Desk Performance Using Voice
Phone-based communication might lead to headaches, but when deployed properly it should improve the customer experience, not hinder it. Finding a better way to serve customers and employees by phone is mission-critical to the modern-day contact center – this communication channel isn't going anywhere. In fact, more than 50% of consumers across all age groups typically reach for the phone to resolve issues.
While digital self-service channels are helping to alleviate some pressure from contact center agents, there's plenty of room for progress. Just a few years ago, Gartner research revealed only 9% of customers were able to solve their issues entirely via self-service.
It's clear that organizations need to leverage voice and digital channels to make sure they can meet every customer's needs. The path forward starts with implementing an advanced contact center solution that integrates seamlessly with your existing ServiceNow ITSM digital channels and workflows. This ensures all relevant information about a caller and their issue is captured within one single platform.
Consider an employee looking to resolve an issue they're having with spreadsheets not working properly. They start by searching self-help resources on their company Service Portal, and that activity is automatically logged in ServiceNow. Once the employee realizes they can't find a resolution for their specific issue, they call the IT help desk. Because their help desk's contact center is natively integrated with ServiceNow, the IVR recognizes this activity and intelligently asks the caller if this is what they are calling about. After confirming the issue, the employee is directed to a qualified agent who has all the information they need to help the employee swiftly resolve the spreadsheet issue.
And this is just one scenario. Depending on the issue the caller is facing, they may even be able to arrive at a solution with voice-enabled self-service, never having to speak to a live agent.
"With the advancements in AI, it's amazing the kind of automation you can create that's seamless for the customer or employee," says Navya Pandiri, Vice President of Product Management at 3CLogic.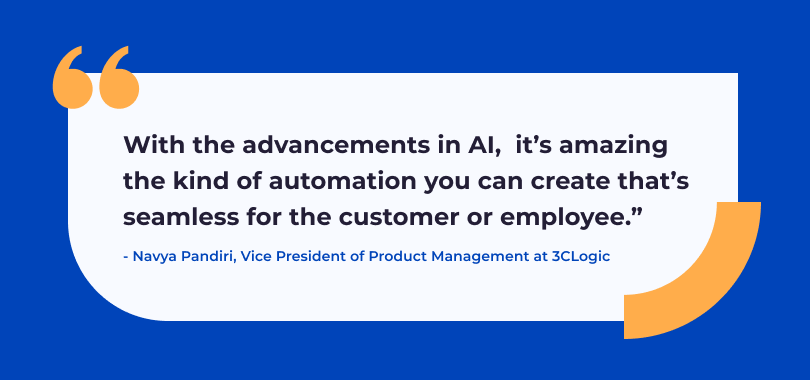 A type of AI called natural language processing (NLP) also makes it possible to analyze calls in a more meaningful way than ever before. You can determine not just what callers say, but the way in which they say it and how they feel about it. This gives managers incredible visibility into how their agents are performing and helps them to easily identify coaching opportunities and trigger corresponding workflows in ServiceNow.
"We can use ServiceNow's native flow designer to automatically detect negative sentiments and create tasks for the supervisor so they can proactively reach out to the customer or an employee," Pandiri adds.
In short, a voice-enabled IT help desk:
Empowers organizations to manage the customer journey in-platform
Improves visibility into contact center health
Delivers more efficient interactions for agents
Resolves issues during the first interaction
Revealing The Power Of 3CLogic For ServiceNow ITSM
Choosing the right partner to voice-enable your IT help desk can feel daunting, but it's easier to make a selection when you narrow it down to solutions that natively integrate with your ServiceNow instance.
As a Premier ServiceNow Partner, the 3CLogic Cloud Contact Center solution is the only platform that complements ServiceNow's existing digital workflows, like email and chat, to create an omnichannel experience. 3CLogic has more than 10 years of experience across all industries, operations on five continents, and a roster of customers that includes Global 2000 companies.
As for how successful clients have been, their results speak for themselves. One major grocery retailer saw a 66% increase in monitored customer calls after 90 days of their 3CLogic implementation. A healthcare system that leverages 3CLogic was able to reduce their average agent wrap-up time by 55% — and the efficiency gained has also driven cost savings equivalent to 18 full-time employees annually.
Give Your IT Help Desk A Voice
For many organizations, voice is key to delivering better experiences to their employees and customers. Your agents are already working hard, so let your contact center solution do more of the talking.
Discover how 3CLogic's native integration with ServiceNow can transform your IT help desk and help you deliver an omnichannel experience.