The stock market has been uncertain at best, interest rates are rising, and the Consumer Price Index — a measure of inflation — is the highest it's been in 40 years. These signs suggest that a tighter economy might be around the corner.
Organizations are recognizing they may need to re-evaluate everything from their internal processes to their digital tools to uncover ways to optimize operations. It's a difficult balancing act. Any related decision, such as initiating a hiring freeze or using a different technology, can significantly impact performance.
Clearly, the CIO role is more critical than ever before. As the IT leader, your expertise will always prove essential for helping your organization weather any economic storm. With that in mind, there are a number of considerations to think through if such challenges arise.
What The CIO's Role Requires During Times of Economic Uncertainty
A full list of CIO responsibilities entails much more than what you'll see below. However, it's better to focus your efforts on where you can make the most impact. Start with evaluating how you can streamline your service desk operations.
Focusing On Top Channels For Customer Service
The rise in self-service channels for customer support is undeniable. Many organizations are looking to automate as much as possible, but that only works to a point. Customers are craving more human interactions — not fewer. In fact, the inability to reach a live agent for support is a top customer frustration, according to a recent survey from ServiceNow and Qualtrics.
Compounding the issue, service desks are facing higher volumes than ever before. CFI Group's 2022 Contact Center Satisfaction Index shows that 27% of customers are relying on support departments more compared to a few years ago. This leaves agents finding themselves facing both greater volumes and increasingly complex problems as customers reach out following unsuccessful attempts to self-resolve their issues.
Rather than thinking about how you can dive further into self-service or launch a new means of communication, evaluate which of your channels are truly the most important. In many cases, those that involve live-agent interactions will rise to the top.
CCW Digital's June Market Study reveals that a whopping 76% of customers think voice is the most trustworthy channel for resolving issues. On top of that, 60% say they would switch to a competitor after just one or two bad experiences. So if customers are repeatedly hitting dead ends with self-service, the odds are good they'll abandon your organization altogether.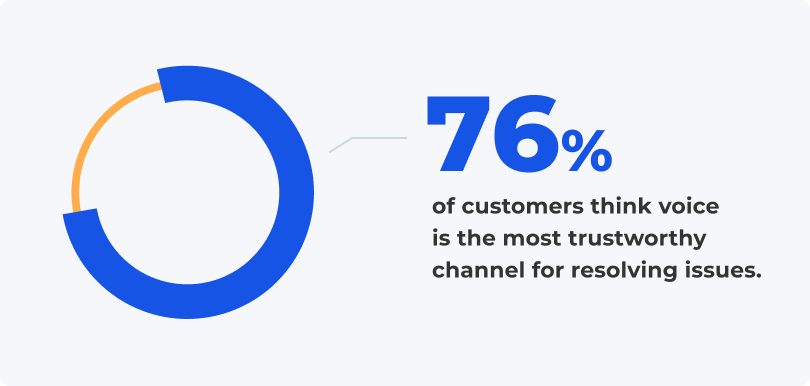 Perhaps your analysis will reveal that voice is even more critical to your service operations than you previously imagined, for example. Focusing on your most important channels is actually one of the core rules for remaining profitable during a recession.
Being Supportive Of Employees
No leader enjoys broaching the topic of potential economic uncertainty in the workplace. Employees understandably have concerns about what that means for their future with the organization.
But addressing the situation is important. Your employees are likely just as aware of the possibility of an upcoming recession as you are, so it's wise to discuss the economic uncertainty ahead to prevent agents from feeling they might want to start considering other opportunities. Remember, agent retention is already a concern — 33% of organizations say high agent turnover is one of their top pain points.
It's also critical that you focus on what you can do to support your employees as much as possible. Prioritizing quality training for your top channels is one way to do this. It's particularly important for remote employees who can otherwise feel somewhat disconnected from the organization. Using the right technology also plays a role in this, but we'll get into that more in a bit. If all employees feel prepared to handle live interactions with customers, which are undoubtedly the most difficult to master, they're more likely to feel empowered in their roles and to deliver exceptional service.
This matters even more when you consider that maintaining a high-caliber customer experience is critical for your bottom line. Accenture research shows that the most customer-focused organizations grow their profitability year-on-year by at least six times over their peers.
Consolidating Tools To Reduce Redundancy And Inefficiency
Technology is and always will be one of the largest areas your business invests in. Slashing your IT budget is neither feasible nor advisable, but you do need to scrutinize which tools you're using and how they contribute to business success. You might be surprised at just how many technologies are in use.
In the customer service department alone, the tech stack is extensive. Most agents use a vast collection of technology in their day-to-day work — 44% use between 6 and 10 different tools. Unfortunately, many of these tools don't work together. In fact, more than 50% of contact centers say their systems and platforms are too fragmented and disconnected. This leads to inefficiencies that ultimately drive costs up.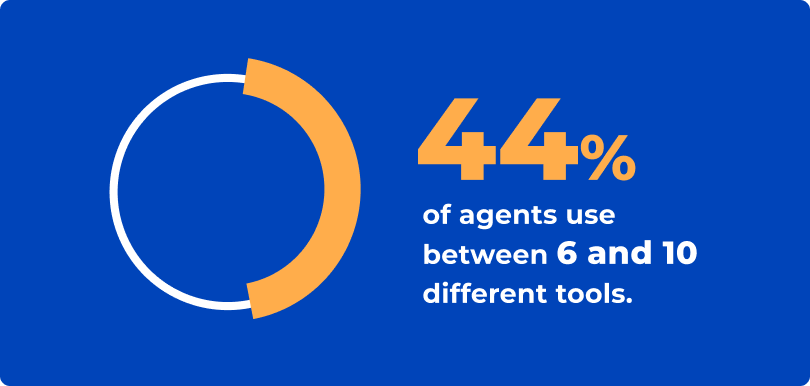 Another issue is that many technologies have overlapping features. This means that your organization could very well be paying multiple vendors for many of the same features. Let's say your service desk uses one platform for digital channels, data management, analytics capabilities, and an agent workspace as well as a call center platform for voice channels, analytics capabilities, and an agent workspace. With just these two platforms, you've already introduced multiple redundancies, not to mention unnecessary costs and breakdowns in customer service.
The solution is to focus on tools that integrate with one another. Rather than having different tools for each channel, start with your primary system of record to see what it already offers. Then, solve for what you're missing. If you're using ServiceNow, for instance, you already have messaging, chat, web, and email channels. But you might be missing voice and SMS. Instead of using a disparate platform, implement a voice and SMS solution that natively integrates with ServiceNow to complement rather than compete.
With the right combination of integrated technology solutions, you can cut expenses and even improve the employee experience — especially for remote workers who rely on effective tools to do their jobs well.
Rethink Your Technology Approach For The Upcoming Recession
There's no question that the CIO role takes on an entirely different character when an economic downturn is on the horizon. It's a time to continue leveraging successful tactics, support your people, and optimize your technology stack.
Believe it or not, focusing on that last priority can help with the first two. Leading organizations are already reducing costs and simplifying their operations with the right technology ecosystem. IT company Solugenix was even able to eliminate 45,000 emails and reduce talk time by 6,000 minutes per month by implementing integrated voice and SMS workflows for ServiceNow. Find out how they pulled it off.