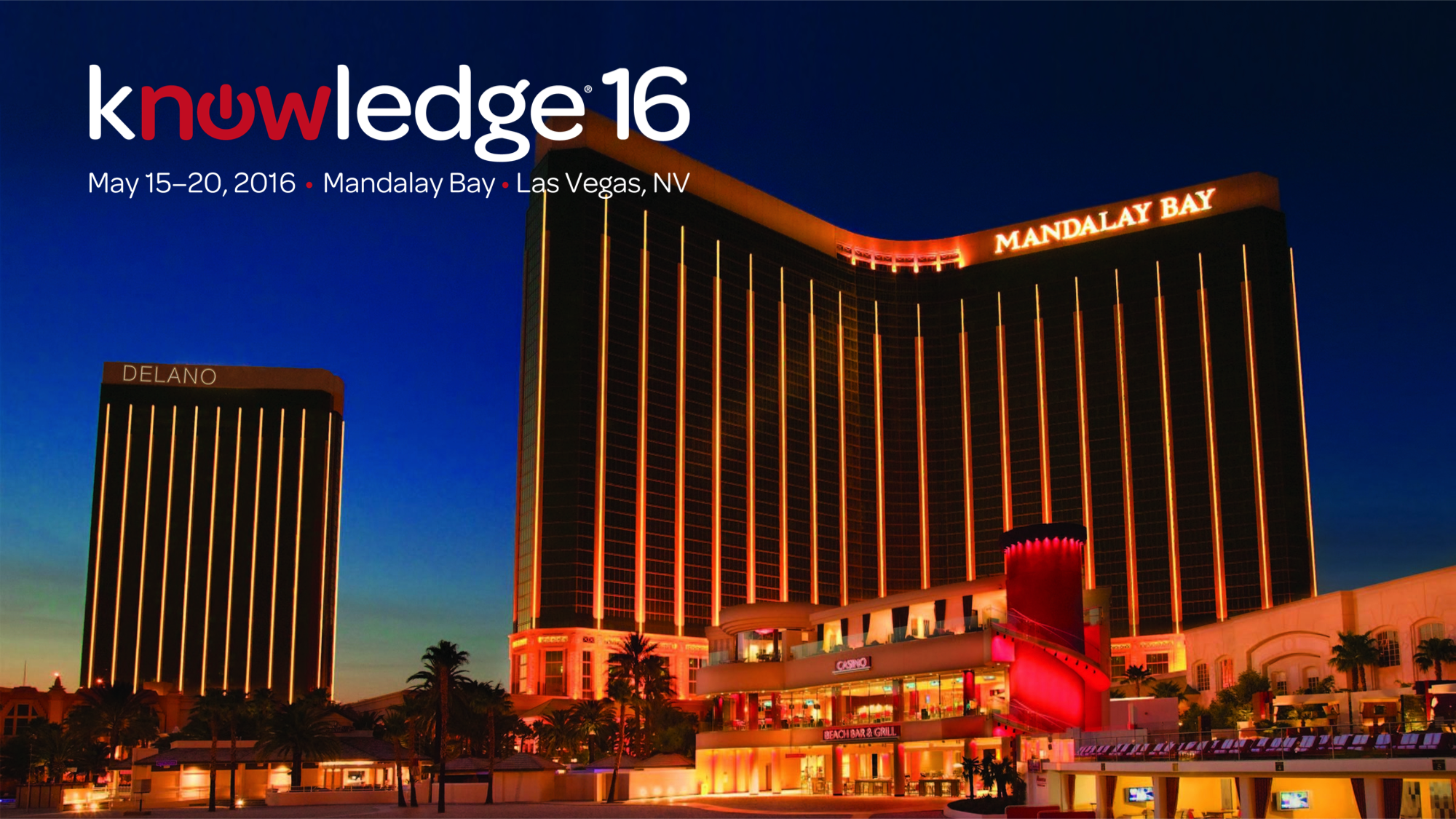 Are you ready to join the service revolution? CIOs, ITIL newcomers, service management gurus, process enthusiasts and industry thought leaders are coming together for ServiceNow's annual Knowledge conference. 3CLogic is proud to be a Silver Sponsor for Knowledge16 and we look forward to seeing all of you there! Join us in Las Vegas, Nevada, from May 15- 20 at Mandalay Bay to learn how you can transform service management in your enterprise.
Knowledge16 is celebrating 10 years of innovation with over 200 breakout sessions, 120 labs and industry-shaking keynotes. You'll be interacting with the 3CLogic team and 10,000 other IT professionals who have been there, done that, and are ready to share their insights and experience. Don't worry, it's not too late to register, and keep in mind that group rates allow more of your team to join the fun. Through the customer-led labs and breakout sessions, you'll see the power of the ServiceNow platform in action, with on-the-spot custom app creation and implementation tips. We discovered how other customers are utilizing the ServiceNow platform in game-changing ways.
If, like us, you can't wait for the show, check out all of the highlights from Knowledge15! The journey to improving and enhancing service relationships at your company starts with you, and the tools you need to become the force of change are waiting at Knowledge16. See you there!
In the mean time, sign-up for our upcoming webinar, "Leveraging ServiceNow CTI for Customer Service and Support", or check-out our website for more information and videos on our deeply integrated end-to-end communications platform for ServiceNow.