In this 3CLogic Fireside Chat video ServiceNow's Head of Product Strategy for Customer Service Management, Nitin Badjatia, shares his views on the role of AI for customer service and how it will help solve the productivity downfalls of mundane tasks while improving agent performance.
What is Artificial Intelligence (AI)?
At its core, artificial intelligence (AI) refers to the machine learning of technology. Machine learning generates algorithms that find and apply patterns in data.

Take YouTube, for example. YouTube uses machine learning to find patterns in the type of content you typically watch to serve you related videos the next time you log on. Now, instead of manually sorting through every irrelevant video on the platform, you can start watching your favorite videos right away.
How AI is Changing Customer Service
Artificial intelligence is disrupting the customer service industry, but not in the way you may think.

In his Forbes article, AI Will Free Us From The Tyranny Of Monotony, Badjatia describes AI as the "ghost in the machine". While this phrase originally refers to conscious and unconscious human activity, Badjatia argues that it also serves as a perfect analogy of how AI should be applied to enterprise software to deliver customer service.

"The best use of machine learning today," he says "is to take care of those subconscious things...routing work, searching, proactively understanding the context of a problem, so that when humans interact they can have a higher fidelity of interaction."

Simply put, AI can remove monotony from both the customer and agent experience, allowing the human element of customer service to truly shine. AI is not replacing the contact center agent as one might imagine. In fact, it is empowering agents to be the best versions of themselves.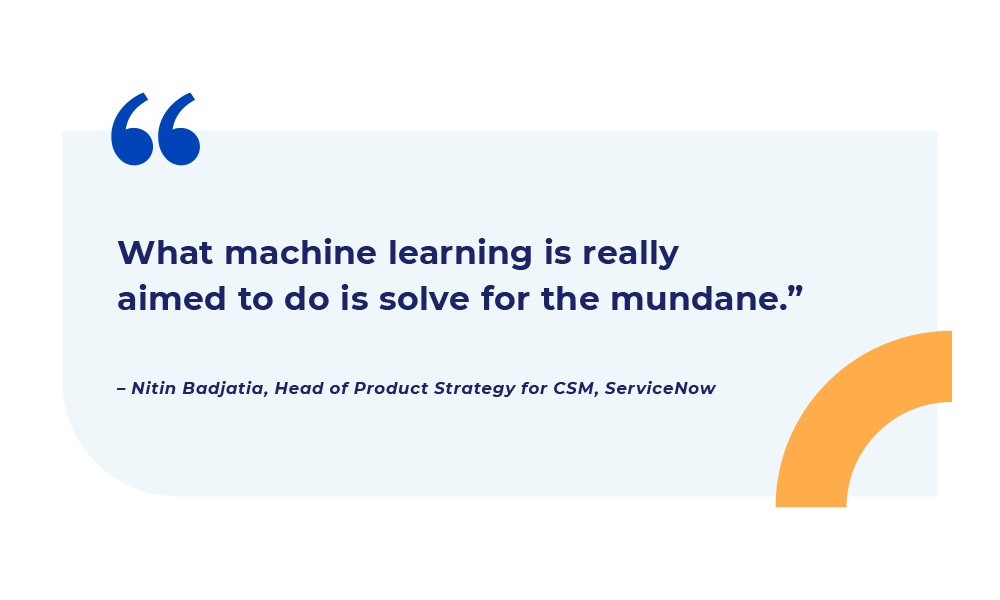 How Agents Can Work With AI To Deliver An Excellent Customer Experience
As the COVID-19 pandemic clearly illustrated, when crisis strikes people need to connect with other people to navigate rough waters. When it comes to customer experience, this human connection can make all the difference in whether or not a customer remains loyal or jumps ship for a competitor.

At the same time, AI does have a role to play in streamlining the solutions that agents can offer a customer. To find the balance between the human and the machine, Badjatia suggests the following framework:
What

– "What kind of problem does the customer have?"

AI is excellent at solving these types of questions. In fact, AI can often outperform human agents in this arena.

How

– "How should I route this call to the best agent?"

Top-performing cloud platforms like ServiceNow are continuously improving AI to better answer these questions.

Why

– "Why does the customer continuously have this problem?"

Human agents are best equipped to get to the bottom of 'why' questions as the answer usually lies in complex human behavior.
The Future For Contact Centers and Their Agents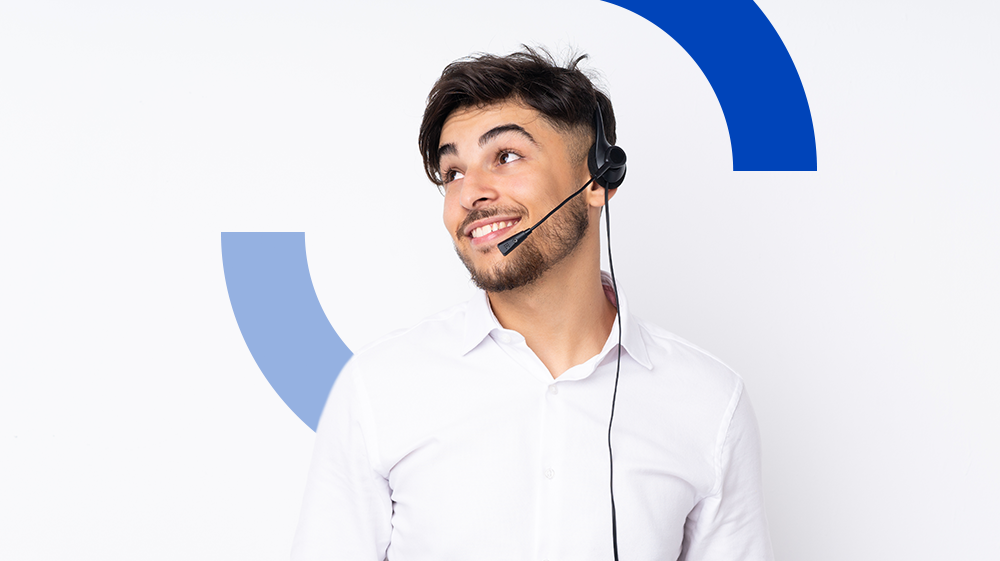 As contact centers integrate AI into their customer workflows, they can expect to see some changes.

For one, call handle times will increase. Don't worry, this is a good thing. This indicates that customers are no longer tying up the phone lines for simple requests. Instead, voice-enabled self-service is stepping in to take over these interactions and only the most complex phone calls are going to a live agent.

When customer service agents have more breathing room in their day-to-day, they can focus their energy on expanding their skillset and, ultimately, elevate the specialty and expertise of their contact center as a whole.

Plus, when contact center technology intelligently integrates with service platforms and CRMs, agents can more readily collaborate and share their knowledge with others. This collaboration is crucial, Badjatia says. "Customer service today is no longer an activity confined to a department. To serve customers you need to activate the entire enterprise because customer service is more closely tied to the value chain than ever before."
Embrace AI In Your Contact Center
In summary, technology will make the human element of customer service more relevant and valuable, not less. Discover how AI can transform your contact center with 3CLogic.


Did you enjoy this 3CLogic Fireside Chat? Tune in to our other sessions to hear from other industry experts about trends and challenges of digital transformation, customer service, remote work, and more!