The numbers don't lie: today's contact centers are expected to resolve issues fast. 80% of calls, according to data from Cloudtalk, are expected to be answered within 20-30 seconds and the average call duration is four minutes.
It's no surprise then that leading companies are adopting voice self-service solutions in addition to their IVR solutions to not only manage call volume but provide a higher quality of customer service and improve call agent performance.
The question is no longer should I adopt voice self-service for my contact center? It's how can I adopt it as fast and as efficiently as possible? This article will tell you where to begin so you can start unlocking the massive benefits of voice self-service for your business.
Overview of Interactive Voice Response (IVR) and Voice Self-Service
Before diving into the details, let's get clear on the differences between IVR and voice self-service.
Interactive Voice Response (IVR) is an automated telephone technology that collects information from incoming callers to drive the desired outcome such as routing a call or resolving an issue. IVR can be used to design conversations between customers and agents, as well as gather robust IVR analytics to optimize both the customer and agent experience.
Voice self-service takes it a step further. Voice self-service is a fully integrated customer service experience that enables customers to complete actions and tasks on their own without assistance from a human agent. By combining artificial intelligence, speech recognition, and Natural Language Processing, voice-enabled self-service can help customers answer simple service questions or navigate their way to a solution all on their own.
While voice self-service has enormous potential to transform your business, true success lies in knowing where and how to implement it. Here are three key areas to implement voice self-service into your contact center.
3 Areas to Implement Voice Self-Service Into Your Contact Center
1. Leverage Voice Self-Service to Resolve Routine Customer Issues
First and foremost, voice self-service can help you resolve caller issues quickly without having to chat live with an agent — enabling your agents to focus on specialized and more complex calls.
Contact center managers can automate issue resolution by setting up self-service call flows that create personalized customer journeys and proactively offer callers the information they need. Customers can enjoy a faster time to resolution and your agents can focus their efforts on engagements that truly need their expertise, saving your enterprise time and money.
Here's the surprising thing: self-service isn't just what smart companies want. It's what customers want. A recent study by Nuance Enterprise found that 67% of customers preferred a self-service option rather than speaking to a company representative. Between customer demand and the clear benefits self-service and IVR deliver to call centers, it's no wonder a 2020 Gartner report recommends requiring self-service before routing to an agent.
2. Design Self-Service Workflows for Intelligent Call Routing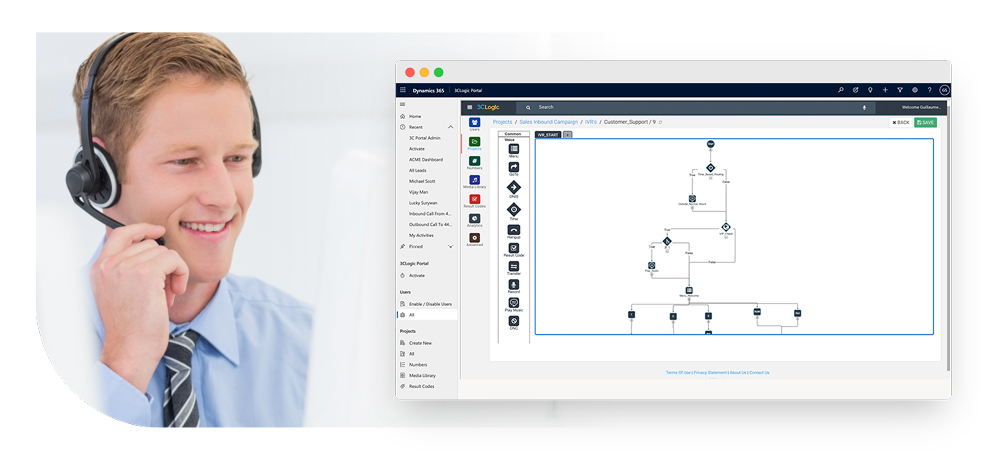 Voice self-service isn't just a great mechanism for resolving customer issues, it's also a call center's first line of defense for routing callers to the appropriate agent. Rather than forcing your agents to field initial calls and connect callers to other agents, a robust self-service IVR system can do the legwork for you: gathering caller information and sharing it with the agent when routing the call, to set your agent up for a successful interaction.
But leaving your call routing to voice bots can lead to disaster if you don't implement a smart system. In fact, a 2019 study by Zendesk identified automated phone systems that make it difficult to speak with a human agent as the most frustrating aspect of a bad customer experience.
Successful intelligent call routing requires sophisticated, dynamic self-service workflows. Tools like an IVR Conversation Designer can enable you to leverage data from your organization's CRM or cloud platform to intelligently direct callers to the most appropriate resolution or qualified agent.
3. Enhance Call Flows with Voice Bots to Serve Customers Faster and More Efficiently
As you design intelligent call flows and IVR systems, voice bots should be a central component of your strategy. Powerful third-party bots can be integrated natively with your cloud platforms to offer Natural Language Processing (NLP), Text to Speech (TTS), and Speech to Text (STT) capabilities. This enables you to equip your contact center with virtual agents that can turn text into lifelike speech and synthesize the natural sound of a human voice so your customers receive an empathetic experience when using self-service.
But utilizing these bots doesn't just personalize the customer experience, it extends it even further by offering human-like experiences around the clock. Even when a human agent is not available, customers can get answers via simple voice navigation to quickly resolve common issues. This means customers can engage even more with your business right when they need to — further encouraging them to rely on your team as a trusted partner.
When IVR Isn't the Solution: Enabling Live Agent Access
From enhancing the customer experience to maximizing agent efficiency to revolutionizing call center data, voice self-service is a game-changer for the contact center industry. But sometimes, people just want to speak to other people. That's why the best self-service implementations aren't designed to simply reduce call volume at all costs, they're built to be flexible and to quickly recognize the complex, specialized issues that need a human agent to resolve them.
Make sure your voice self-service and IVR systems allow callers to easily access a live agent so they aren't stuck trying to navigate a unique problem that could be more easily resolved with human support.
Start Leveraging Voice Self-Service for Your Call Center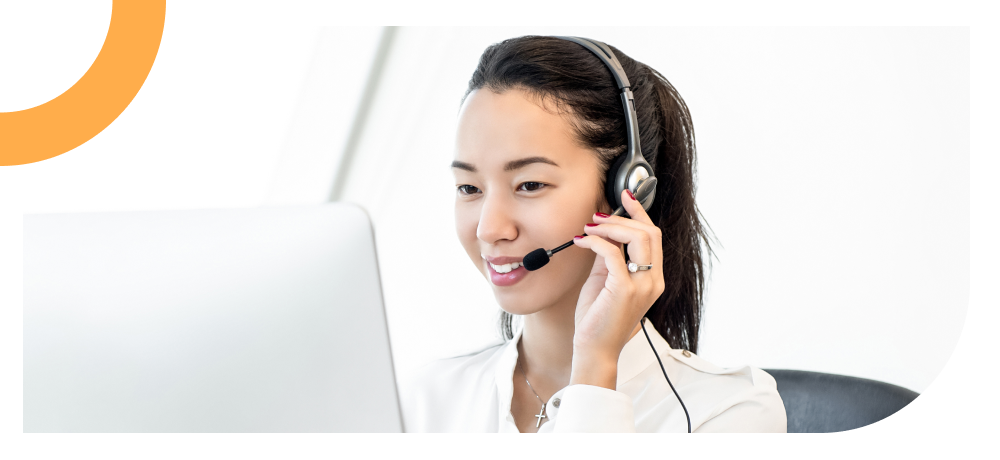 Ultimately, companies should adopt a voice self-service solution to enhance their entire customer journey and optimize their contact center operations — not just to fill in a few gaps or to supplement live agents. We hope these key areas help you figure out where to start.
Looking to implement voice self-service or an IVR system into your call center? Discover 3CLogic's voice self-service and IVR solutions that can help transform your customer experience and contact center performance.