As healthcare providers look for ways to improve patient experiences in the post-pandemic era, giving high-quality healthcare support services is a top priority for providers.
One of the best ways providers are increasing positive care and service outcomes while streamlining operations is by embracing digital transformation. Utilizing a platform that enables healthcare professionals and their support teams to quickly access patient data and provide excellent support or care, while at the same time allowing patients to leverage digital options and services, represents the next leap forward for healthcare providers looking to improve outcomes and patient experiences.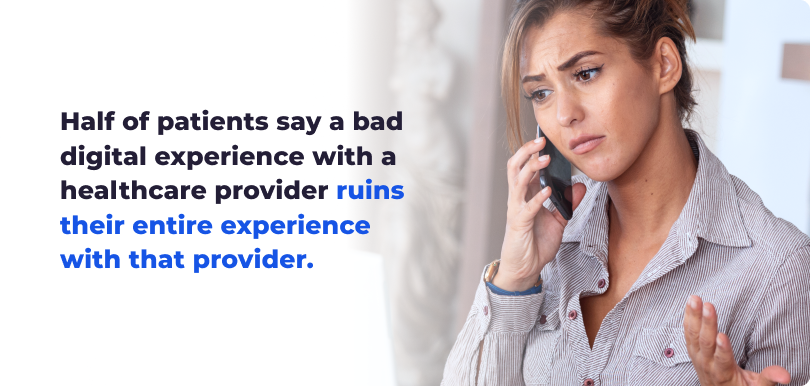 Accenture found that half of the patients they surveyed believe "a bad digital experience with a healthcare provider ruins the entire experience with that provider — and 39% believe a good digital interaction has a major influence on the patient experience," underlying the need for high-quality digital healthcare services.
With that in mind, ServiceNow's Healthcare and Life Sciences Service Management represents one of the most holistic and fully-featured service management tools for healthcare providers looking to leverage digital transformation and revolutionize their organization's patient experience.
What is ServiceNow Healthcare and Life Sciences (HCLS) Service Management?
Built on ServiceNow's proprietary service platform, ServiceNow HCLS Service Management arms healthcare providers with a single place to store and access patient data, manage healthcare operations, and provide excellent service and support experiences for their clients. Leading healthcare providers who have invested in ServiceNow HCLS are benefiting in three critical ways.
Improved Patient Care Experiences
The ServiceNow Healthcare platform gives control to the patients and improves their experience by offering digital self-service options for common requests and virtual agent experiences that further enhance the self-service options available to patients. Patients also have access to streamlined digital scheduling – a crucial upgrade for patient experiences as Doctor.com found 45% of patients prefer to use digital methods to schedule appointments.
Unified Teams and Data
ServiceNow HCLS lets healthcare practitioners focus on what matters: the patients. By streamlining workflows and automating repetitive tasks, the ServiceNow platform frees up valuable productivity and operations hours. Healthcare professionals no longer need to spend valuable time hunting for the proper documents or asking repetitive questions to find out what care needs to be dispensed, thanks to the Patient 360 work view.
Streamlined Operations
The ServiceNow healthcare platform helps streamline operations at healthcare facilities in several ways. For instance, ServiceNow facilitates the transition to digital documentation and paperless forms, which are easy to use and readily accessible in the Patient 360 work view. ServiceNow HCLS also gives advanced analytics that enable healthcare practitioners and administrators to further improve service and patient experience by analyzing performance and trends.
Enhancing ServiceNow's Healthcare Service Management Platform with an Integrated Cloud Contact Center Solution
Online solutions like ServiceNow's Healthcare Service Management Platform are an excellent way to give patients the options they need, but just as often, patients want to talk to a real person, especially if they're dealing with a complex issue. In fact, PwC found that 75% of consumers will still choose to interact with a real person even as automated service becomes better.
But making sure patients have access to top-notch phone services is not enough. Despite the critical importance of digital channels and voice channels for the patient experience, in many cases, these channels are not unified.
What does this mean? In many instances, healthcare providers are servicing patients in two disparate, siloed systems: a service management platform for storing patient data and managing digital interactions and a contact center where patients can speak to live support agents.
Unfortunately, these two systems are almost never fully integrated. This creates problems both for the healthcare provider and, even worse, for the patient. On the operations side, it becomes extremely difficult for the provider to track data across platforms. Contact center agents may not have easy access to patient data from the service management platform, while insights from patient calls have no easy way to be added into the CRM.
Additionally, without an integrated voice solution, service providers cannot build intelligent interactive voice response systems (IVRs) that contain crucial context and information about a patient to help solve common problems and route calls to the right agent. When these intelligent IVRs cannot be built, it slows down resolution times and impacts service experiences.
On the patient side, siloed systems have a deeply negative impact on care experiences, as patients may have to repeat themselves, reshare data, and risk not having all their patient data in one place.
This is why an integrated cloud call center solution is essential for delivering a truly omnichannel patient experience.
A cloud contact center integration bridges the gap, natively integrating voice channels into the service management platform. It enables healthcare providers to simultaneously improve agent performance, provide better access to data for all employees, and deliver the highest quality patient experiences.
For ServiceNow's Healthcare Service Management Platform, adding a cloud contact center solution with voice and SMS workflows that integrate natively with ServiceNow, helps organizations extend their ServiceNow investment to further deliver more personalized patient experiences – something that's especially important in the highly personal field of healthcare and life sciences.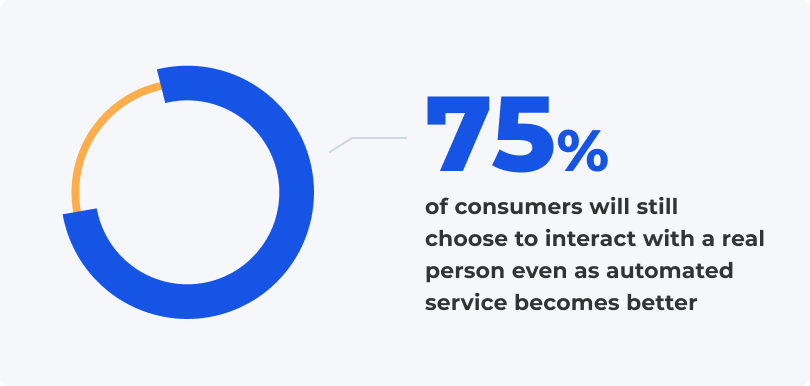 By integrating voice and SMS into their ServiceNow workflows, organizations can:
The Real-Life Benefits of Adding a Cloud Contact Center Solution to ServiceNow: Saving 250 Service Hours per Month
The benefits of adding a ServiceNow cloud contact center integration aren't just theoretical. Take, for instance, the case of Wellstar Health, one of the largest healthcare providers in the State of Georgia.
Before adding a cloud contact center integration to their existing ServiceNow instance, Wellstar Health was experiencing growing demand for their help desk services, which translated into an increase in call volumes of 50%. To make matters worse, they were unable to modify their IVR patient workflows without external help, and their disparate contact systems meant they couldn't analyze the health of their contact center for optimization purposes.
After integrating 3CLogic with ServiceNow, things changed for Wellstar. By adding an integrated cloud contact center solution, Wellstar Health service agents reduced wrap-up times by a staggering 55%. On top of that, the ability to attach service conversations with tickets in the ServiceNow system led to a 75% decrease in the amount of administrative escalation audits that the service administrators needed to perform. These improvements, combined with other adjustments made possible by Wellstar Health's investment in ServiceNow voice workflows, netted savings of over 250 service hours per month.
Download the Wellstar Health Case Study to get the full story of how Wellstar Health leveraged 3CLogic's cloud contact center integration to transform their service outcomes and patient experience.