The variety and size of the Sugar ecosystem is really incredible. There are countless partners, integrators, apps and customizations that are extending the power of Sugar far beyond CRM. As a CRM consultant, UpCurve Cloud is often looking for the best applications in the ecosystem to recommend to our customers. Below is a list of the tools we most often recommend and a description of what they do.
The Dashboard Deployer lets admins build Dashboard templates in Sugar and push them out to users of their Sugar instance. When a new user is created, they need to create their own Dashboards from scratch--which is difficult if you are a brand new user with no training yet. By using pre-built Dashboard templates, they can quickly get set up with Dashboards that match their colleagues so they can access the most important company metrics. This add-on was built by our friends at Synolia, another Sugar partner based in France.

2) Collabspot
Collabspot is a plugin that integrates Sugar and Gmail. It's a very affordable solution for sales teams who find themselves switching back and forth between their gmail and Sugar accounts to view and enter data. The integration allows you to sync your calendars, track email opens, archive emails with the touch of the button, create and use templates, and report on sales metrics related to emailing.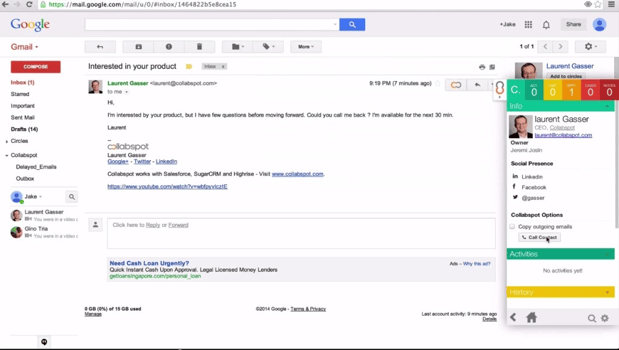 3) 3CLogic
3CLogic's multichannel communication tool for Sugar is our go-to recommendation for any businesses with a call center. And not just the traditional definition of a "call center", but any organization who has teams that are answering or making calls--whether it be sales reps, ISRs, support specialists, or customer service agents. By using 3CLogic's integration to Sugar, you can streamline your call center software, sync all call information (and report on it), route calls intelligently, and use auto dialer or click-to-call. A specific tool for these teams allows them to increase contact rates, improve interactions, and speed up conversions.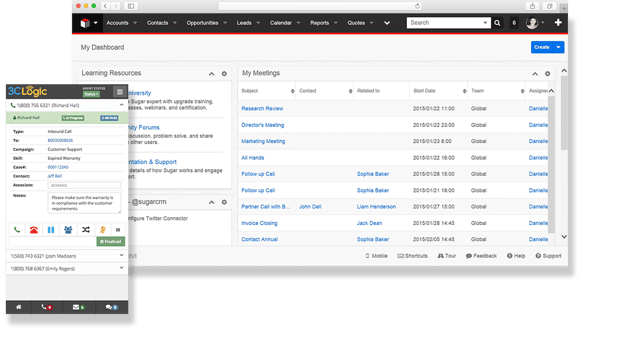 W-System's free Sugar integration for Slack combines Slack, an effective group communication tool, with Sugar. Your team can view and collaborate on Sugar data for Accounts, Leads and Cases within Slack. The integration has three main functions: commands, reports (notifications), and questions. Users interact with sugarbot, a fun character who retrieves information from Sugar, using predefined commands and questions. Reports are received as notifications on a weekly or monthly basis–choose from a list of predefined reports such as weekly new leads or opportunities won each month.

5) Quickbooks Online Integration
Integrating your accounting software with your CRM is the best thing you can do for your finance team. W-Systems' seamless integration between SugarCRM and QuickBooks, Intuit's accounting software for small businesses, enables organizations to streamline accounting and more efficiently manage customer relationships. By leveraging this integration, SugarCRM users can view account payment status, payment terms, days aging, account balance, and other QuickBooks information inside of Sugar. Additional features include the syncing and creation of new Accounts, Products, Quotes and Invoices between both SugarCRM and QuickBooks.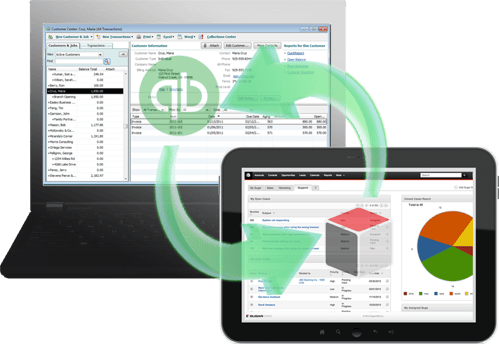 6) Informer
Our partner Entrinsik built a product called Informer, which is the best reporting integration for SugarCRM on the market. We recommend it to our customers who have multiple data repositories that they need to merge or report on. The Informer application allows for true self-service reporting for every user in your organization, even if they don't have a Sugar license. It also lets users access interactive dashboards so they can drill down into data from a snapshot view.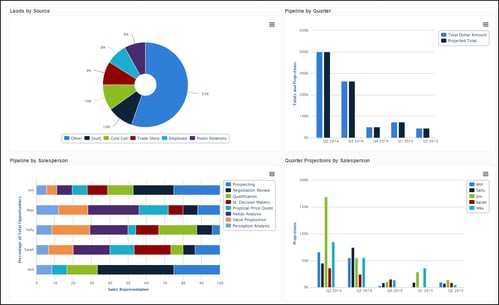 The flexibility and open API of the Sugar platform enable organizations to customize Sugar in whatever way they want. If you have a need or issue that many organizations commonly face, there's probably a development company that has built a plugin or app that solves your issue. What tools do you consider to be must haves for Sugar? Comment below and let us know!
Like what you've read? Check-out 3CLogic's recent webinar with W-Systems to see how contact center solutions can expand the power of Sugar far beyond CRM, and accelerate sales and customer service initiatives.