As remote work becomes the new norm due to COVID-19, it has only served to exacerbate the inefficiency that comes with non-integrated systems and on-premise technologies. According to a recent survey, only 10% of employees are able to establish a complete view of the relationship between their company and customer without toggling between several different platforms. Not surprisingly, many CIOs are turning to a few key providers to streamline operations to improve employee productivity and the overall customer experience. Among those at the top of the list? Microsoft.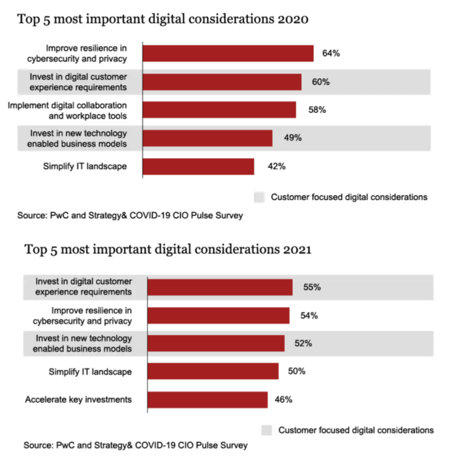 With an impressive enterprise portfolio of solutions ranging from cloud services (Azure), to CRM (Dynamics), to collaboration tools (Teams), and software (Windows and Office 365), Microsoft is proving to be a key partner as organizations evaluate their short and long-term technology investments during the new age of COVID. But as CIOs prioritize digital experiences for 2020 and 2021 to improve CX, the importance of a well integrated call center solution to complement Microsoft's native digital service channels can not be over-stated. Case in point, only 21% of customers rate digital channels as "excellent" and 73% of companies say that their digital interactions frequently, if not always, escalate to a traditional phone agent.
Here are just a few ways a natively integrated call center solution for Microsoft Dynamics can drive added value for both sales and customer service teams:
Build Dynamic Customer Journeys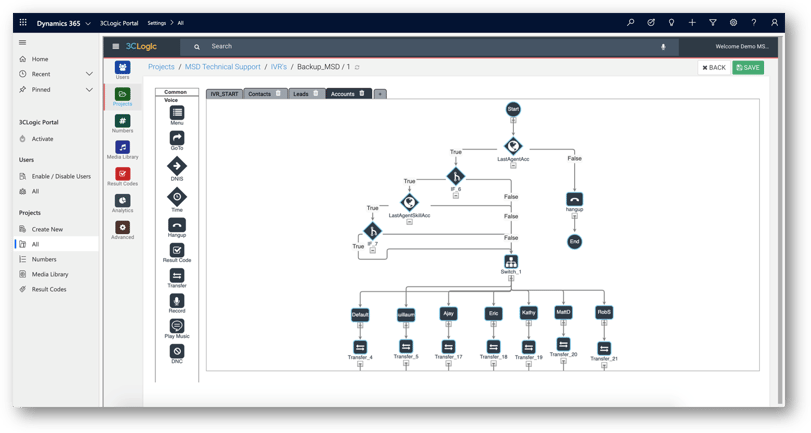 During times of crisis, one cannot under-estimate the value and importance of maintaining the human element. While many organizations have increased their adoption of digital mediums (email, self-service, chat, bots, etc.), during COVID most witnessed a significant rise in call volumes. Simply put, voice remains a key part of the customer service value chain, especially when digital channels fall short.
With an integrated cloud call center solution for Microsoft Dynamics, the ability to build and create client-centric call flows based on known customer data, can help streamline a key step towards building lasting customer experiences. More importantly, changes can easily be administered by the relevant business/department without the need to rely on in-house or outsourced technical resources, accelerating how quickly an organization can pivot to address changing customer demand and expectations.
Create Unified Agent Workspaces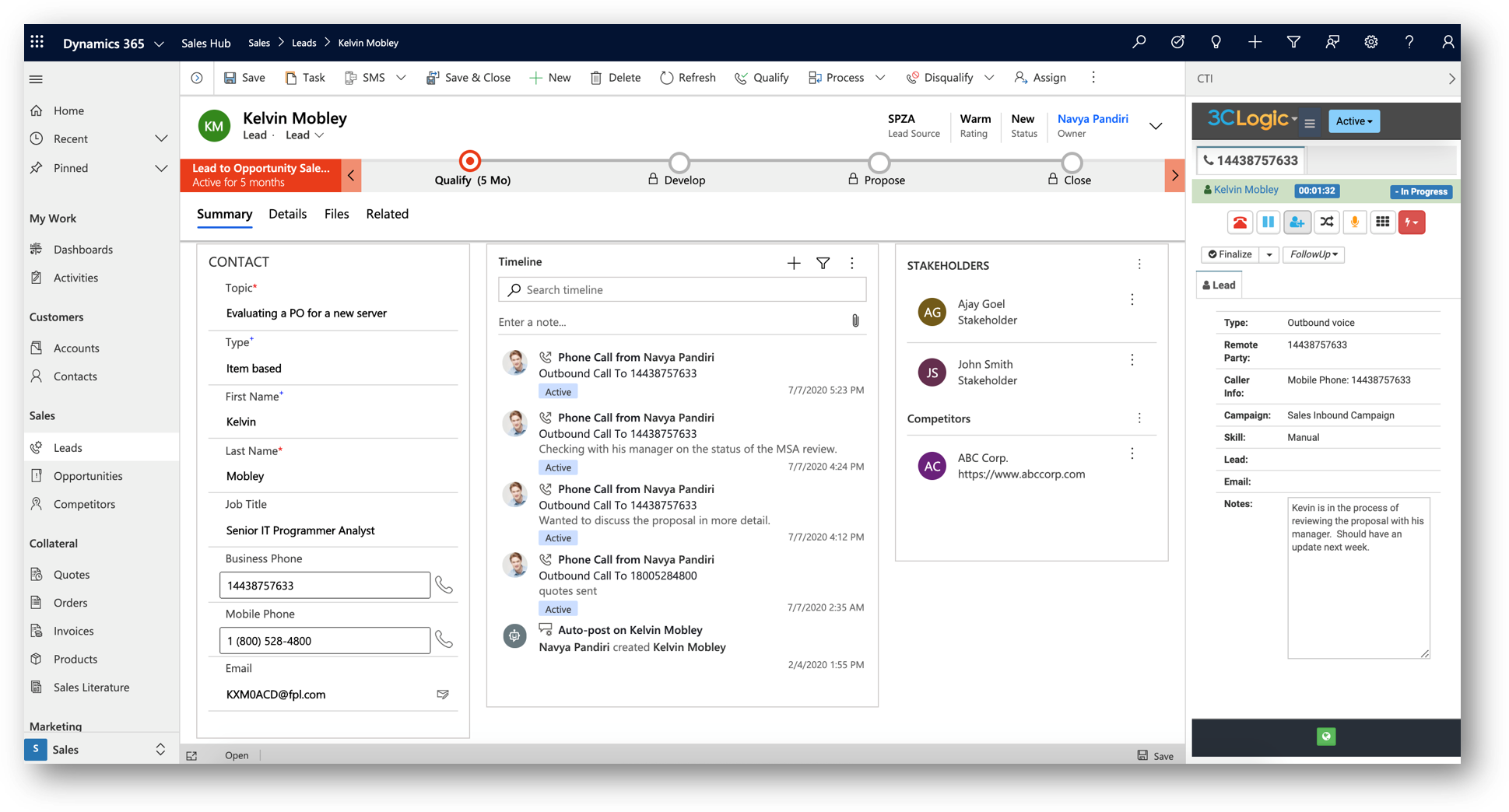 It should come as no surprise that most organizations (over 72% of them) were caught flat footed when the need to work remotely became an overnight requirement due to the early onset of COVID. What was manageable and acceptable at work, including multiple screens and platforms became impractical from the average home office. Hence the accelerated desire by many CIOs to consolidate and simplify the agent workspace.
With a Microsoft Dynamics embedded CTI and innovative cloud call center functionalities, such as click-to-call and CRM screen-pops, agents can easily manage incoming or outgoing calls from anywhere without the need to switch between multiple systems. In addition, collaboration between frontline and back-office resources can be optimized with the addition of an MS Teams integration – all from one unified desktop experience built with flexibility and business continuity in mind.
Automate Manual and Repetitive Tasks
As the new COVID work-era unfolds, it has yet to resolve the age-old challenge of tracking each client engagement and CRM activity. In fact, it may actually have made it all the more important since any CRM platform is only as accurate as the information it is given.
Luckily, with a well-integrated telephony solution, repetitive agent tasks such as call logging, notes, call recordings, result codes, and next steps can be easily automated to reduce agent daily tasks while adhering to company policies and administrative data requirements. It's an easy way to ensure any Microsoft Dynamics installation is routinely updated and enriched with relevant data to drive meaningful workflows, while allowing agents to focus their efforts where they can lend the most value – even from home.
Streamline Administrative Operations
While the focus is often on the agents performing sales or customer service functions, it is often equally crucial to solve for the managers and supervisors administering those same groups. Case in point, the average number of applications per company in 2018 for a mid-sized organization was 128 – not exactly administratively-friendly.
With a natively integrated cloud call center solution built to complement the Microsoft Dynamics platform, managers can conveniently address routine operational adjustments including agent assignments, call queues, outbound campaigns, phone number allocations, call greetings, and call flows – all from a single administrative space conveniently available from the Microsoft platform they already use and know.
Drive Advanced Integrated Insights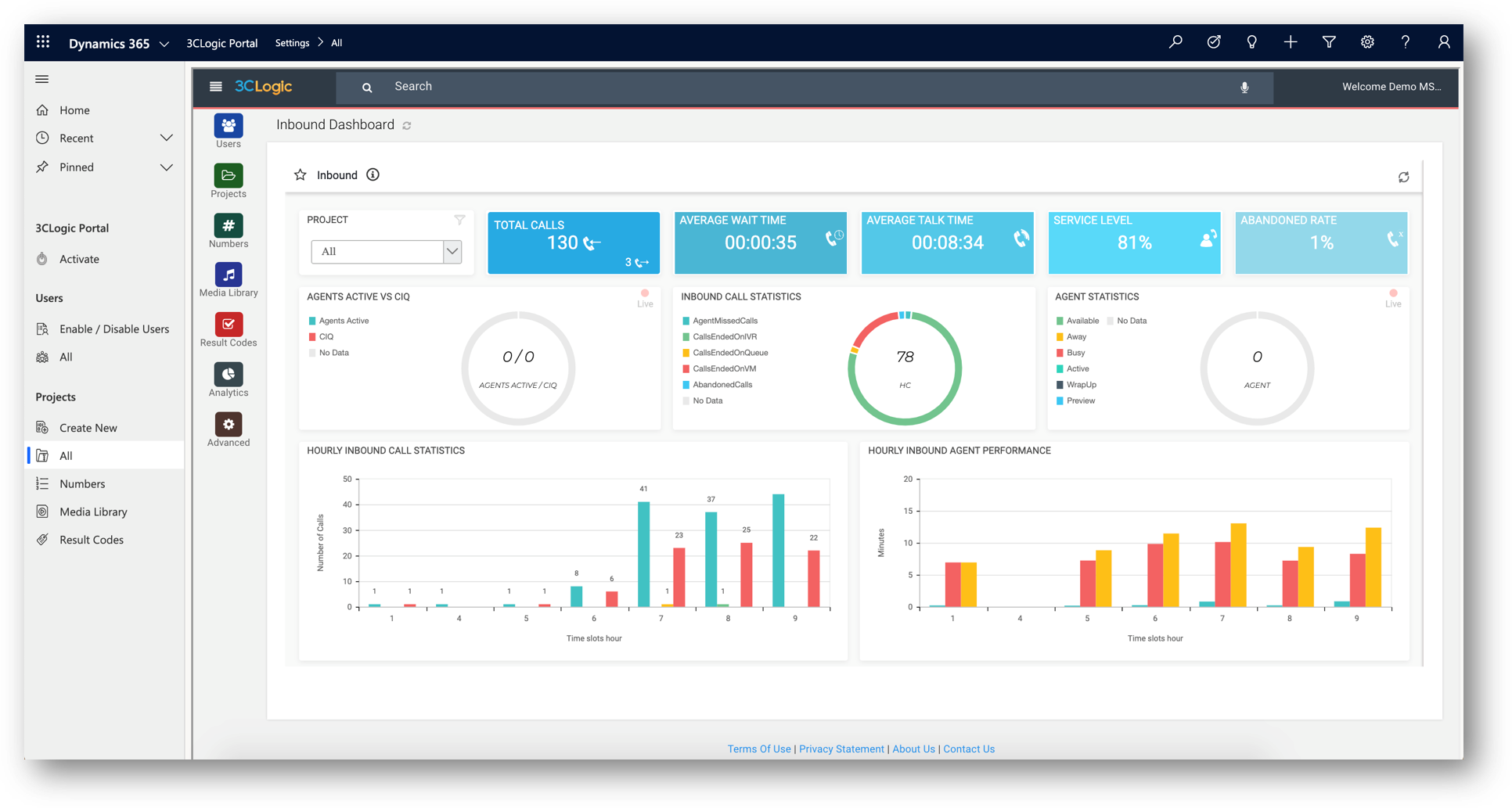 Of course, since COVID, the ability to walk the halls and visually spot-check the health of both sales and customer service teams disappeared overnight. As enterprise organizations adjust to remote work, real-time monitoring and historical reporting from a distance is crucial to keeping an active pulse on sales and customer service operations.
Thankfully, a modern cloud call center solution provides the visibility and actionable insights to adapt. From the comforts of home, team leads and supervisors can virtually monitor agents, change agent availability, create Microsoft embedded wallboards, and apply AI and sentiment scoring via SpeechNLP to maintain a complete analytical view of the health of their operations.
Conclusion
Many enterprise organizations have turned to Microsoft in an effort to streamline operations and adapt to remote work. Further empower customer service and sales teams with a natively integrated call center solution for Microsoft Dynamics that creates a unified workspace with all the tools and functionality to exceed customer expectations – from anywhere with an internet connection.