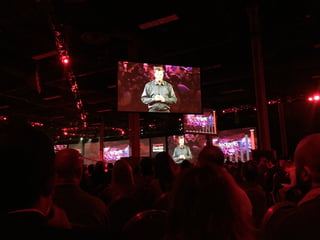 This past week, 3CLogic had the privilege of sponsoring and exhibiting at Knowledge16, the largest and most reputable service management conference in the world, hosted by ServiceNow. Filled with over 200 breakout sessions, 120 labs, industry shaking keynotes, and an expo hall with over 100 ServiceNow partners, the show helped highlight the service management revolution that is currently underway, and how enterprises can prepare. If you weren't able to attend this year's conference, or would simply like a quick recap, check-out the following three key takeaways from the event.
1) Service management has become the third estate in software
Believed to be the backbone of the modern enterprise, IT has helped enable enterprises to become faster and more efficient at what they do, while reducing costs and enhancing customer experience. And with so many solutions on the market used to power different facets of a business, it is important to understand where each fits into the overall ecosystem. Described by Frank Slootman as the "first estate" in software, ERP systems help power an organization's back office operations, such as manufacturing, engineering, and finance. The "second estate", which encompasses customer-facing systems such as the CRM and call center software, helps drive sales, marketing, and customer support. So where does this leave service management and all of its associated roles such as HR, legal, IT, and facilities? The "third estate", connecting back office operations to front office activities. It is not without all three, and countless software solutions, that the modern enterprise can effectively operate.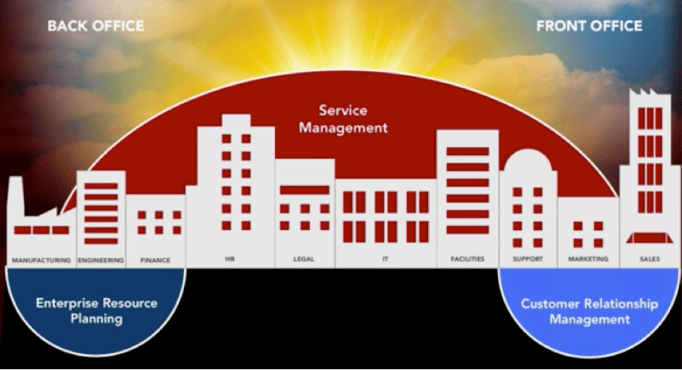 2) User experience and efficiency are lagging—but there is a solution
From consumers' perspective, many of today's leading enterprise businesses are operating extremely efficiently and effectively, as they consistently deliver exceptional customer service and support. But as Frank Slootman points out, it is often an entirely different story behind the scenes. Utilizing archaic spread sheets, outdated communication channels, and disjointed software, many are running their back office operations in an extremely inefficient manner. But by leveraging a common cloud platform such as ServiceNow, which can act as the "single source of truth", enterprises can more effectively integrate disparate solutions to help break down departmental siloes and enhance communication between different business units. It is only until this is achieved that businesses can truly scale and deliver an exceptional user and customer experience.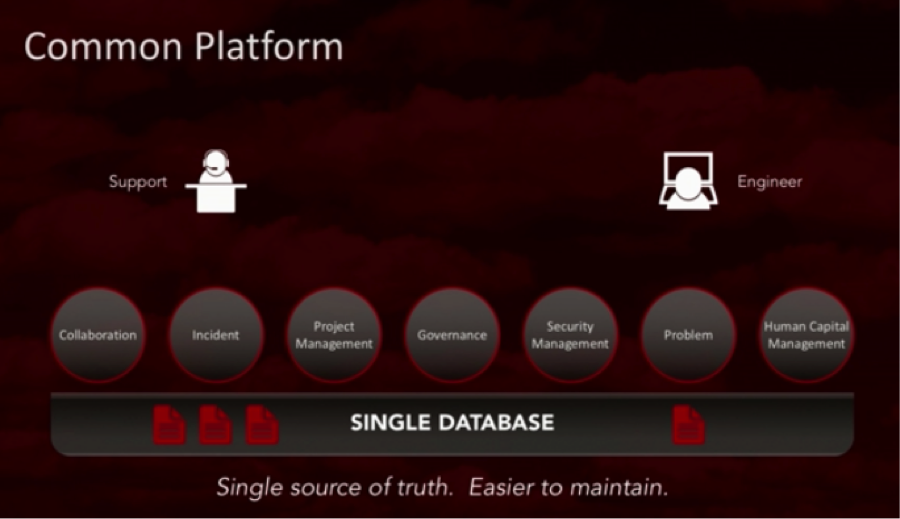 3) CRMs aren't the best solution for customer service and support
As customer experience continues to drive consumer purchasing patterns, enterprises around the globe are understanding the need to develop world class customer service strategies to help attract and maintain their client base. And many are doing this with the help of their Customer Relationship Management (CRM) platforms—the "second estate" of software management—which have shown to help accelerate sales, marketing, and customer service initiatives. But according to Frank Slootman, this is not where customer service really belongs. Merging "service management" with "customer service", ServiceNow has developed their own customer service management (CSM) platform, where they believe all customer service related operations should reside. Offering users the ability to actually diagnose and fix potential disruptions rather than simply engage with clients, the solution is believed to be the future of exceptional customer experiences for the modern enterprise.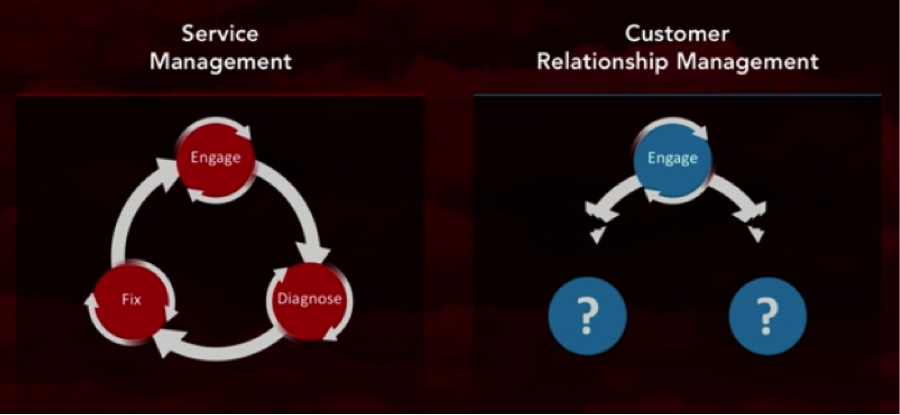 Interested in using ServiceNow for customer service? Don't miss our upcoming webinar, "Leveraging ServiceNow CTI for Customer Service and Support", highlighting the benefits of our end-to-end computer telephony integration for ServiceNow's OpenFrame platform.