After dealing with outdated systems that no longer meet current customer expectations and business demands, 62% of today's customer service centers have plans to move to the cloud within the next 18 months. However, migrating to the cloud is not as simple as flipping a switch, especially if an enterprise has already invested in an on-premise telephony infrastructure. Whether an enterprise is simply in need of basic functionality or is ready to take the leap to a fully hosted cloud contact center platform, here are a few deployment options to consider:
Connector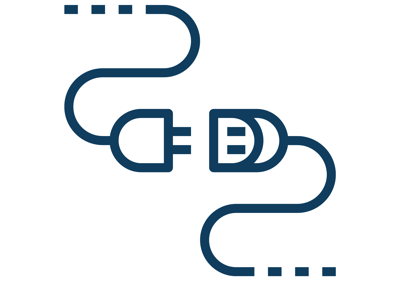 If an enterprise has already invested in an on-premise telephony infrastructure but is starting to entertain the merits of migrating to the cloud, a Connector can be a good first step. Connectors can bridge the gap between on-premise infrastructures such as Cisco and Avaya and a CRM or Service Management Platform (ie ServiceNow or Microsoft Dynamics), with an easy-to-implement, cost-efficient CTI softphone connector.
Enterprises can increase productivity and streamline activities by enabling agents with basic but embedded CRM telephony capabilities, including Automatic CRM Screen-pops, Click-to-call and Automated Call Logging.
Because Connectors leverage existing on-premise infrastructure, they are quick to deploy – in a matter of days. However, enterprises continue to remain dependent on their existing call center platform (IVR, queue management, reporting, etc.) and are responsible for the maintenance, security, and upgrades. In addition, system scalability continues to be limited by what the enterprise has in place unless additional investment in infrastructure is made – not always quick or cost-effective.
Hybrid Cloud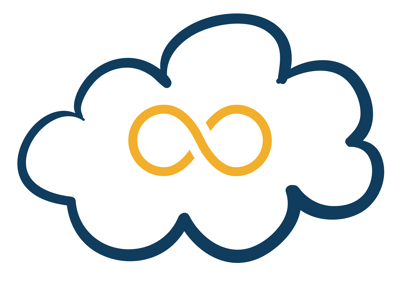 Should an organization need to leverage its existing investment due to company or security regulations but requires richer CRM integration capabilities and administrative autonomy than is natively available in a connector, a hybrid cloud deployment might be the answer.
In addition to basic connector functionality, a hybrid cloud contact center can provide the best of both worlds – the comfort of using your existing environment, known call quality, and security protocols with the feature flexibility only a cloud solution can provide. Designed to complement what already exists, advanced features often include configurable call recording, virtual agent monitoring, drag-and-drop call flow (IVR) designers, Skills-based Routing, Self-service options, call transcription, API-driven CRM integrations, and integrated reporting & analytics – all designed to streamline the daily administration of the call center at the business or department level without the need for technical assistance.
Of course, while the approach does enable enterprises to dramatically increase operational efficiencies and reduce the dependency on in-house or 3rd party technical resources, hybrid cloud deployments assume a shared set of responsibilities; hardware maintenance, infrastructure scalability, security, and network monitoring and troubleshooting remain under the charge of the procuring organization. However, all software services, upgrades, and CRM integrations become the responsibility of the SaaS provider which often means less custom development and quicker access to the latest features.
Total Cloud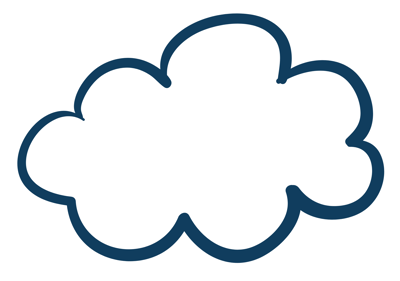 Recent research would suggest moving to a cloud contact center is not a question of if, but when. After all, cloud contact centers provide all the benefits of an on-premise telephony solution but with greater system flexibility, scalability, features, and integration capabilities to allow enterprises to focus on the business rather than on the administration of the technology supporting it.
Cloud contact centers streamline operations by creating a single unified workspace, often integrated with a CRM or customer service management platform, while eliminating the routine dependency on third-party technical resources. Think configuration over code. Enterprises can seamlessly scale the business as needed while enabling the very latest features (ie: bots, AI, etc.) to drive superior customer outcomes. And in the new COVID work era cloud contact centers allow agents and administrators to operate from anywhere they have an internet connection.
What's the downside to a fully hosted cloud call center solution? Simply put, there are a number of vendors to choose from and depending on the enterprises' needs and requirements, not all solutions are created equal.
But that's a topic for another day.