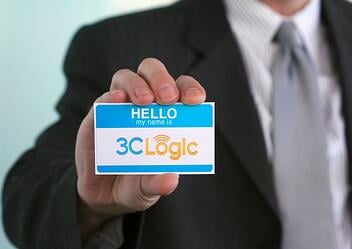 Software continues to evolve every day, harnessing human creativity and technological innovation in a process that adapts to an ever changing environment. But as with all types of evolution, this process is not without its hiccups. This is specifically true when it comes to contact center software. Any flaws in a system's development can have a direct impact on the success of that business. That being said, software upgrades are not a bad thing. Upgrades fix bugs, enhance existing tools, and add new ones, but upgrades can also be a double edged sword. How many times have you upgraded your smart-phone software and had problems? You may be happy with the overall upgrade, but some things don't measure up. The same concept applies to contact center software.
3CLogic offers a free, quarterly upgrade to all of its clients. These upgrades add new features and functionality that we feel are important, or that our clients have requested. We always ask for feedback so that we can continually make our product better. We listen to our customers. Our clients' needs play a big role in what features we add to our software upgrades. Now, I'm sure some of you are thinking that having four updates a year could potentially be harmful. That's four times that your business will be out of service. Wrong! 3CLogic has developed a maintenance free upgrade, meaning that it is automatically installed for you so you can continue business as usual. There is absolutely no downtime associated with our quarterly upgrades.

Speaking of no downtime…

One of the biggest reasons to move to the cloud is reliability. However, some cloud-based companies still use premise-based practices such as a centralized server architecture. If there is still one centralized server, being on the cloud has no effect on reliability. If your centralized server goes down, your entire business will be affected. That's why 3CLogic uses a unique, distributed grid system. The Virtual Telephony Application Grid (V-TAG) moves away from one centralized server and uses each PC's power to create grid. This way, if one PC happens to go down, your entire call center doesn't go with it. Instead, the agent (who's PC went down) can simply move to another PC and continue making or taking calls. Not only that, but 3CLogic is on the Amazon Web Services (AWS) cloud, so customers can take full advantage of Amazon's disaster recovery and redundancy models. What does this mean to you? If one section of the cloud somehow went down, your service would be switched to another cloud, ensuring that your business has no downtime.