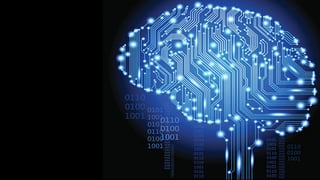 The customer service space has undoubtedly evolved over the past several years, and the momentum is not expected to slow down as artificial intelligence (AI) continues to advance. AI-powered voice recognition software—known to the customer service space as the "virtual agent"—has already made its way into many of today's contact centers, replacing live agents to assist clients with a variety of tasks and inquiries. Coupled with the proliferation of messaging apps, many are also beginning to see the development of chatbots—software programs that use messaging as the interface through which to carry out any number of tasks, from checking an account balance, to making a reservation, to helping users buy a pair of shoes. Virtual assistant startup, Interactions, recently secured an additional $56 million in funding, indicating that the trend is certainly picking up speed.
What is the benefit to businesses?
According to estimates from BI Intelligence, Business Insider's premium research service, automation of customer service and sales positions in the US where possible through chatbots and other automation technologies could result in considerable savings of up to $23 billion annually. And when considering the fact that the biggest challenge for call centers in 2016 has been agent attrition, it will also alleviate an enormous headache that has plagued the contact center/customer service space for years.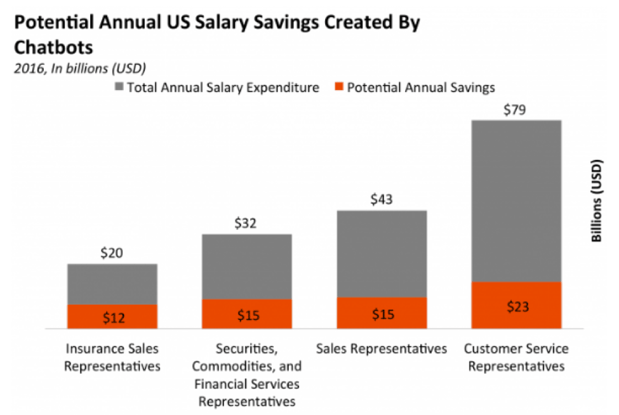 Is AI meeting customer expectations?
While businesses are predicting enormous cost savings and potential from artificial intelligence technologies such as voice recognition, virtual agents, and chatbots, their success and longevity in sales and customer service environments will ultimately boil down to whether or not they are meeting customer expectations. Interactions, for instance, has recorded 98% accuracy in its voice recognition services, but only 70% accuracy for more complex requests. And after surveying consumers, American Express recently found that 67% have hung the phone out of frustration that they could not speak to a real person. In a world where customer service is often times more important than the products and services themselves, will artificial intelligence stick, or will it fizzle out as many other technologies have?
What does the future of AI and customer service hold?
While artificial intelligence is far from perfect at this point in time, it will likely continue to replace those agents handling simpler sales and service requests, especially as the technology progresses and becomes more advanced. As for more complex requests, only time will tell—for the foreseeable future, there is undoubtedly a need for live sales and service representatives, especially as customer support continues to become businesses' competitive differentiator.