It's no secret that sales prospecting can be a difficult task—in fact, the average sales rep makes 8 dials per hour and prospects for 6.25 hours to set a single appointment, a reality that can quickly demotivate to even the most-qualified and hardest working sales teams. And when one considers the fact that more than half of a sales rep's time is unknowingly wasted on unproductive prospecting, the problem at hand quickly becomes clear. So how can sales teams work smarter rather than harder with their existing resources to boost the success of their sales campaigns, and increase the odds of a successful close? A few suggestions:
1) Obtain a robust set of data: Roughly 42% of sales reps feel they don't have enough information before making a call, something that can inhibit them from adequately relating to a prospect and his or her needs, or connecting with them on a basic level. And other times, a sales rep may only have an email and not a phone number, a first name but not a last name, etc. But with the right set of data, sales reps can dramatically increase the odds of a successful interaction—and it doesn't have to involve time-consuming research. Using services such as Pipl, sales teams can quickly uncover a robust set of information about their prospects by simply providing a single detail (name, email, username, phone number), drastically increasing their odds of connecting with a prospect without taking anymore of their valuable time.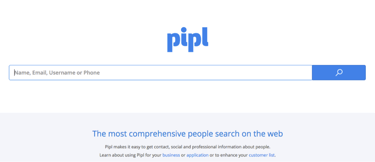 2) Pay attention to day and time: Before kicking off a cold calling or warm calling campaign, sales reps should take into account the time and day they plan to prospect potential customers, as it can drastically impact their success rates. Research has shown that the best time of day to attempt prospect calls (for B2C campaigns) is between 8 and 9 a.m. – right before they leave for work – or later in the afternoon between 4 and 5 p.m. when they have yet to settle down for dinner. The worst time to attempt any outreach is lunchtime. As for the day, Thursday has a 20% higher success rate on average, while Friday's are not surprisingly the worst—a simple way to increase their odds of success.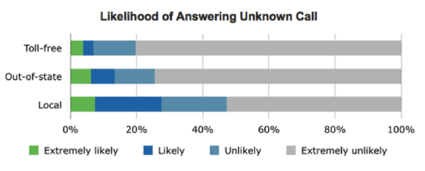 3) Call from a local area code: It should come as no surprise that when contacting a prospect from a number containing their own area code, they are much more likely to answer—in fact, 80% of consumers say they would be extremely unlikely to answer a call from a toll free or unknown number. Using a local presence dialer, which adjusts the phone based on the prospect's location, businesses have experienced a 400% increase in answer rate (Software Advice), enabling their sales reps to actually get in front of prospects and do what they do best—sell.
4) Utilize an advanced auto-dialer: On average, it takes sales reps eight dials to get in touch with a single prospect. Confronted by answering machines, faxes, invalid numbers, and hang-ups, only 20% of their time is spent actually speaking and selling to prospects. But with the help of advanced predictive dialers, which automatically reach out to a designated number of prospects with the understanding that only one will answer, agents are able to spend the majority (80%) of their time selling, and less time manually dialing prospects and waiting for one to answer. And for those prospects agents are unable to reach? They're placed back into the list to be called on another time, removing the risk that a rep forgets to reach out again.
5) Sync with CRM for nurturing and follow-up: In most cases, it is unlikely for an agent to sell a prospect on the first call. In fact, leads typically require at least five follow-ups before a successful close—but most sales reps give up after just one. By integrating a contact center solution with a CRM (SugarCRM)/database management solution, those interested prospects can be automatically nurtured and follow-up calls can be scheduled, ensuring no leads fall through the cracks, while optimizing sales processes.