Gartner's leading software marketplace, GetApp, recently released its quarterly "Top 25 Call Center Apps Based in the Cloud", and 3CLogic scored high marks for the sixth consecutive quarter. Scoring vendors based on five key criteria—integration capabilities, security, reviews, media presence, and mobility—3CLogic is ranked among the top five call center applications.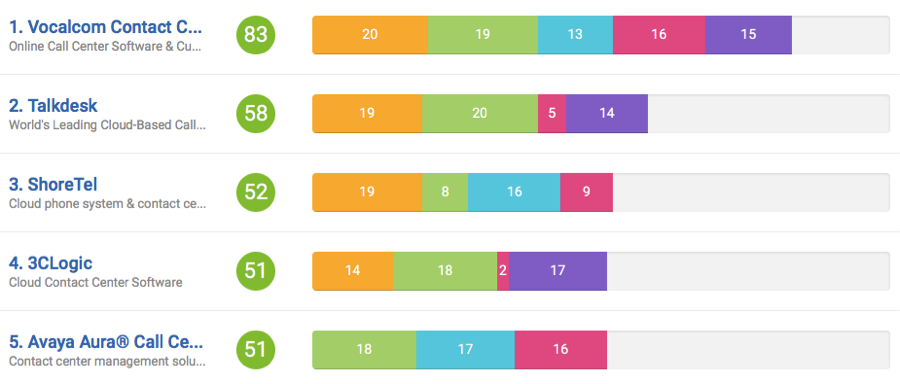 "GetApp's quarterly raning is designed to help business owners and decision makers narrow down the difficult task of finding the right cloud-based solution for their business. Segmented by product category, the ranking highlights the top 25 cloud-based business applications, giving a snapshot of the leading applications in the industry," states Suzie Blaszkiewicz, GetApp project manager.
Among the report's highlighted categories, 3CLogic led in system security, due in part to its unique Virtual Telephony Application Grid (VTAG) architecture hosted on Amazon Web Services, the worldwide leader for cloud infrastructure. 3CLogic also scored high marks in system integration, resulting from the extensive variety of third-party solutions its system can seamlessly integrate with, including CRM, Customer Service Management, Workforce Management, Workforce Optimization, PBX, and Social Media Management. Learn more about the rankings here.