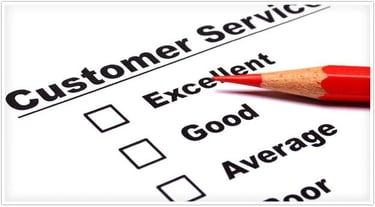 The rise of the Internet and expansion of communication channels have given today's consumers far greater power to explore alternative product/service options, putting customer experience at the forefront of purchasing decisions. In fact by 2020, customer experience is expected to overtake price and product as a brand's competitive differentiator. And according to Dimension Data's 2015 Global Contact Centre Benchmarking report, which surveyed 901 contact centers across 72 countries, 75% of contact centers recognize service as a competitive differentiator (up 18% over the past two years), and 57% say they can relate improving customer experience levels to revenue and profit growth. But despite the growing effort towards improving customer service to better meet rising consumer expectations, customer satisfaction levels have decreased for the fourth year in a row—which begs the question, where are businesses missing the mark when it comes to their service delivery?
All signs point to outdated technology used within the contact centers themselves. The report reveals that only 10% of surveyed contact centers' operating budgets are reserved for technology, which is the lowest it has been in three years. And nearly half of contact centers say they have no data analysis tools, despite the fact that analytics is considered to be one of the top factors shaping the industry within the next five years. Even more alarming—nearly 80% of surveyed contact centers say their current systems aren't capable of meeting their future needs. From a technology standpoint, what can call centers in this position do to enhance efficiencies and drive down costs, all while enhancing their customers' experience?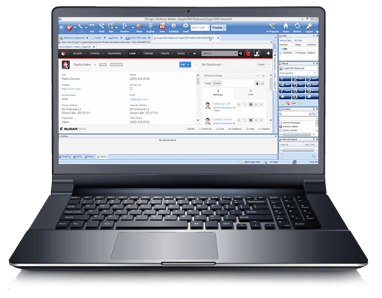 Unify the agent desktop: According to the Aberdeen Group, agents can spend up to 26% of their time looking for relevant data in various systems during each customer contact—not the best use of their time. And when considering the fact that 84% of customers become extremely frustrated when representatives don't have immediate access to their account information, the problem becomes painfully obvious. But of those contact centers considered "best-in-class", 43% have simplified and enhanced the agent desktop to provide agents with relevant and timely information, and 29% have integrated their contact center with other enterprise systems. By unifying SaaS solutions (call center software, customer service management, CRM, WFO, WFM) and communication channels (voice, email, text, chat, social media) within a single interface, agents can more efficiently and effectively handle customer needs.
Gain access to intelligent reporting: While 92% of contact center leaders see high value in sharing real-time metrics with front-line agents, only 8% receive these metrics as soon as they're generated. And less than 40% regularly review self and assisted service channel performance (Dimension Data). But understanding the performance of both agents and campaigns is vital to the success of any contact center, and essential in delivering a superior customer experience. By gaining access to intelligent reporting, offering real-time KPIs and metrics, contact center managers can predicate their decisions on current and actionable data, more effectively guide agents, and ensure customer expectations are being met.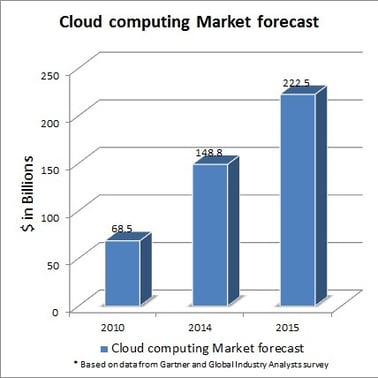 Take advantage of the cloud: The cloud computing industry is growing fast, expanding from roughly $68.5B in 2008 to $225B by the end of 2015, with a growth rate 5 times higher than that of global IT. And within 3 years—91% of businesses are expected to be using the cloud in some capacity. As it relates specifically to contact centers, the benefits of using cloud are huge—up to 27% ROI, 35% improvement in uptime, 1.7% lower call abandonment rates. So what is it about the cloud that helps enhance customer service? Its open architecture facilitates the integration of disparate enterprise solutions/applications and data processing (as alluded to previously), and offers contact centers greater scalability to meet changes in consumer demand. As a more reliable and redundant platform, the cloud also ensures the lines of communication between businesses and customers remain open at all times.