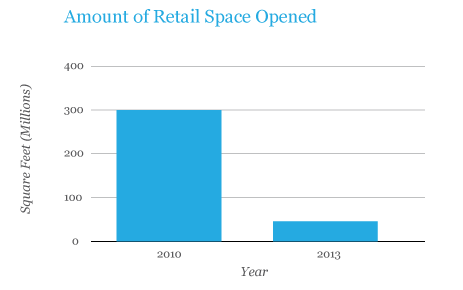 The retail industry has undergone a long list of changes over the past decade, as technology and consumer preferences continue to rapidly evolve. What was once an industry largely centered around brick-and-mortar store locations, the rise of Internet, multichannel communications, and SaaS solutions has quickly expanded retail into the virtual world. To put it into perspective, online retail is currently growing at a global rate of 19% per year. And as this has happened, brick and mortar store locations have slowly diminished—in fact, the amount of retail space opened annually has dropped from over 300 million sq. feet in 2010 to 43.8 million in 2013. And as consumers become increasingly connected, informed, and time sensitive, retailers have been forced to reevaluate their business processes/operations, shopping channels, and technology to meet the changing expectations of today's tech-savvy shoppers.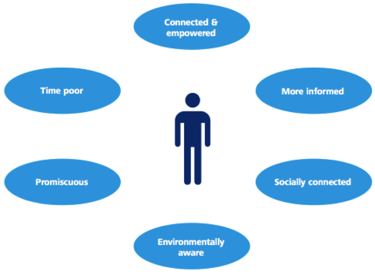 While brick and mortar store locations still play a crucial role in the retail space, other channels are quickly emerging. Check-out these interesting stats:
Live chat on website:
44% of online consumers say that having questions answered by a live person while in the middle of an online purchase is one of the most important features a web site can offer
90% of customers consider live chat helpful
63% were more likely to return to a website that offers live chat
38% of respondents said they had made their purchase due to the chat session itself
79% claim that it's the immediacy of the response that makes live chat the preferred method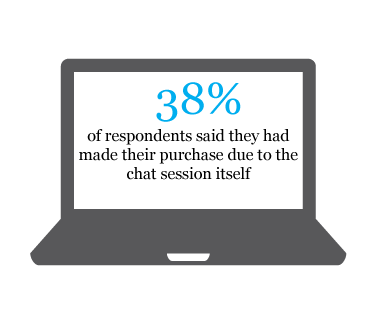 Email:
28% of US online shoppers subscribe to store or product emails in order to stay informed
85% of US retailers consider email marketing one of the most effective customer acquisition tactics
Email remains the second most popular channel for consumers seeking customer service, at 22%
27% of US online shoppers subscribe to store or product emails in order to save money


Social Media: According to PWC 2015 Total Retail Survey,
34% of consumers follow their favorite brands/retailers on social media
28% discovered/developed an interest in brands through social media
27% researched a brand by reading others' feedback on social media
23% provided positive or negative comments about their experience with a product or brand on social media
15% liked and shared products on social media
And 7% actually purchased directly through social media
Telephony:
65% of consumers still purchase from catalogues/magazines at least once a year
32% of consumers conduct TV shopping at least once a year
Calling a company via the telephone and speaking to an agent remains the most popular channel when seeking customer service, at 43%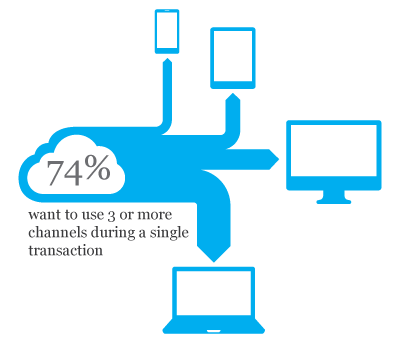 But consumers aren't simply sticking to one channel when making a purchase or seeking customer support—74% want to use 3 or more channels during a single transaction. Additionally, 78% of online shoppers also buy through a merchant's physical store, and 45% through the catalogue channel (phone, email, fax); and these "tri-channel" shoppers are making significantly larger purchases than those shopping through only a single channel. These emerging trends have confronted retailers not only with the task of adopting the multitude of communication channels their customers are demanding, but also with the task of consolidating the information collected from each touchpoint to gain a wholistic view of their customer base, enabling them to more adequately service, market, and sell their product offerings.
The Challenge
Delivering an excellent customer service experience across all channels, however, has proven to be quite the challenge for retailers—in fact, an astounding 30% of customers say that retailers are not consistent across all channels. The problem? 76% willingly admit that they do not have a single customer view. And 22% of retailers say they do not have the framework in place to analyze the customer journey across channels, citing 'complexity' as one of the greatest barriers to improving their customers' multichannel experience. And when considering the fact that 84% of customers become extremely frustrated when representatives do not have immediate access to their account information, and 11% of an agent's time is spent looking for information needed to manage customer interactions, the problem at hand quickly becomes clear. How can retailers give their employees the ability to seamlessly transition from one channel to another without losing vital information about the customer as well as the interactions themselves?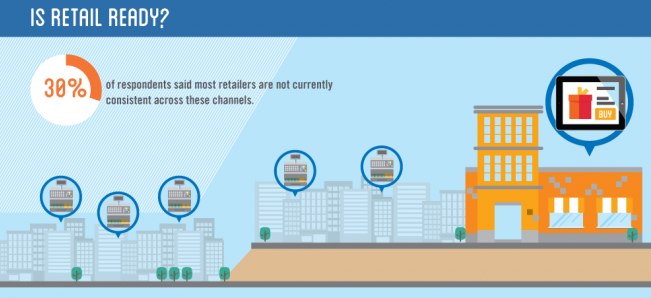 The Solution
Giving employees the information and tools they need to analyze the customer journey across channels does not have to be as "complex" as many retailers have come to assume—in fact, it can really be quite simple. The emergence of cloud computing has allowed businesses to easily integrate their disparate SaaS solutions (CRM, Customer Service Management, Ticketing, Call Center Software), communication channels, and customer information under a single roof, enabling employees to sell/provide service to customers through whichever channel(s) they choose, with the relevant information available to them in real-time. This "Cross-channel pollinization", or the ability to seamlessly move a customer from one channel to another with immediate access all relevant data and interactions, will be the key to providing/sustaining an exceptional customer experience in retail, as more communication channels begin to emerge, and "big data" grows even bigger.
Need help enhancing your business' cross-channel customer experience? Download our free brief: