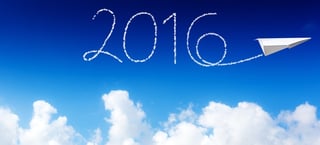 Over the past several years, cloud technology has rapidly emerged as an undeniable force in the contact center space as businesses continue to demand greater versatility, enhanced business continuity, and omni-channel customer engagement. In fact, according to CCIQ's "Executive Report on Contact Center Technology", 13.9% of today's contact centers reside entirely on cloud or hosted architecture, compared to just 10.3% 12 months ago. But despite continued growth, some are beginning to wonder whether a complete migration to cloud is realistic, as many businesses continue to rely on their tried-and-true on-premise systems for security and reliability. Is pure cloud just a fad, or will it be the future infrastructure for contact centers?
The facts.
Data from CCIQ's Contact Center Technology report does, in fact, support an ongoing trend towards cloud. Consider the following: just a few months back, 80% of businesses said their contact center technology was either entirely or primarily located on premises. That number shrunk significantly to 58% last year, and is expected to fall to 44% in the next few months, and 19% by 2017. But interestingly enough, very few of these companies (roughly 27.5%) plan to host their contact centers entirely in the cloud. So while businesses are showing an increased acceptance of cloud as a whole, the vast majority are still unwilling to host most of their contact center applications there.

Is hybrid cloud the future?
Offering enhanced reliability, service quality, control, and security, on-premise contact center solutions provide businesses a number of benefits that they are unwilling to give up, despite the added benefits and ongoing migration of cloud. And this has caused many businesses to adopt a hybrid approach, deploying certain contact center applications on premise, and others in the cloud. In fact, just a short twelve months back, 35.8% of contact centers were utilizing a hybrid infrastructure. Fast forward to today, and that number has grown to 50%, and is expected to grow to almost 60% within the next year—a much larger leap than that of pure cloud deployments. While it is hard to say what contact centers will do a few years from now, the trends point to an increase in pure cloud deployments, and a large migration to hybrid cloud.