These days, customer experience is everything—in fact, 89% of today's businesses want to compete primarily on the basis of customer experience, versus only 36% four years ago. But while the vast majority of CEOs believe they are delivering a superior customer experience, only 8% of their customers agree, indicating that there is a large disconnect between the service businesses think they are delivering, and how those on the receiving end feel. And as customer preferences continue to evolve and additional communication touch points emerge, businesses are finding it increasingly difficult to stay ahead of their clients' growing demands. Add in the complexity of maintaining compliance with the latest industry standards and adhering to strict business requirements, and managing it all can feel like a juggling act.
Leveraging Technology to Stay Ahead
In an attempt to bridge the gap, many businesses have begun adopting cutting edge solutions, including CRM, CSM, and Marketing Automation, just to name a few. As it relates specifically to customer engagement, many have also discovered the merits of advanced cloud contact center solutions, which are currently being utilized by more than half of today's businesses, and 76% within the next 18 months. Touted for their superior customizability, reliability, and cost savings, cloud contact center solutions have quickly become the standard for client facing communications. But while many may appear to offer similar features and functionality, there are a number of fundamental differences between each that every customer service professional should be aware of before making a switch.
The Contact Center Solution Should Remain Flexible to Changes in the Following: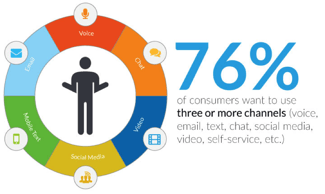 1) Consumer Preferences: Consumer preferences are constantly evolving, as are their demands. And with 76% of today's consumers wanting to use three or more channels during a single transaction, businesses must be prepared to address the needs of these multichannel consumers in order to remain relevant in their respective industries. The contact center solution must be adaptive to changing consumer preferences and newfound customer service channels (most recently social media), enabling customers to contact businesses on their own terms.
2) Technology: The technology powering the customer service space has also undergone a significant transformation, and shows no signs of slowing down. What was previously an industry dominated primarily by the phone and in a fixed location, today's contact centers employ agents in many remote locations who are tasked with handling multiple touch points. Businesses should be sure that their contact center vendor is current on all of the latest features and capabilities on the market, whether it be WebRTC, speech-to-text, third-party integrations, robust reporting, and more, so they don't eventually find themselves falling behind.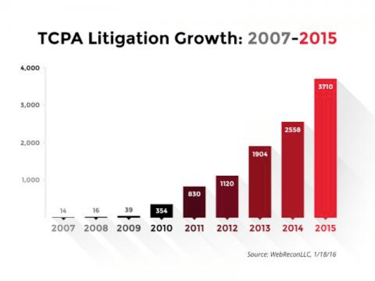 3) Industry Regulations: As technology evolves and regulations continue to change at a moment's notice (as seen in the Summer of 2015), many businesses are finding it increasingly difficult to keep up with and understand the latest legal boundaries (TCPA, PCI-DSS, HIPAA, etc.) impacting their contact centers. Which is why it is extremely important that the vendor be responsive to any and all changes in the TCPA/PCI regulatory environments, and that it offer all the tools necessary to facilitate compliance, whether it be call recording capabilities/encryption to mask sensitive information or TCPA dialer modes.
4) Business Requirements: Last, but certainly not least, the solution should be flexible enough to meet an organization's unique and evolving business requirements. Many solutions come with "out-of-the-box" and static features and functionality, requiring the business to make certain operational adjustments, which can inhibit its productivity and growth. Businesses should ensure their contact center technology is able to mold to their unique needs and requirements without costing them an arm and a leg.
Attending the PACE & Convention Expo? Come stop by Booth #210 April to meet the 3CLogic team and learn more about our advanced contact center solutions. And don't miss our Chief Innovation Officer, Robert Killory, as he discusses "Leveraging Contact Center Solutions to Support Leading Edge Customer Engagement", Session C on April 4, from 3:15-4:00 pm.