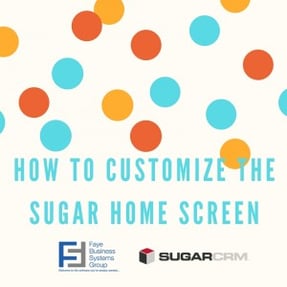 Unlike other CRM's out there (you know who you are), when it comes to customizing your SugarCRM home screen, you've got more options than a lunch at Chipotle. Did you know that you can actually add List View reports to your home screen? There might be some really useful data that your sales team would want to see each time they log in to Sugar, and we're going to show you how to do that.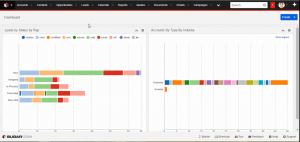 Sugar is awesome. And the home screen is meant to be your special place. One really cool option you have is to place different List Views on a specific dashboard that would allow you to see what's most important to you when you log in to Sugar directly on the home screen.

So here's how you do this:

For this example we're going to create a List View report on the home screen that would be useful for a sales user: A list of all of the opportunities that are expected to close within the next 30 days.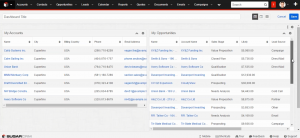 This is an example of opportunities or data you'd want to see on your home screen if you were a sales user, every time that you log in.

First thing you have to do is create the specific filter which can be done under your Opportunities list view.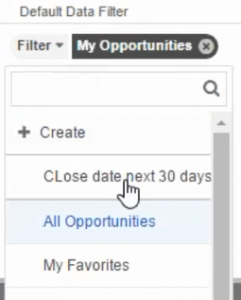 Then you create a filter for all opportunities by selecting expected close date within the next 30 days. Once the list loads, you'll see a list of all of these opportunities. You'll then want to save this by naming it something unique.
Now that you've saved your list view, you'll want to add it to your home screen.
First go up to the home button and select Create Dashboard.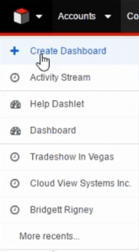 To create the dashboard you'll need to select the number of columns. For this example, we'll select two columns and then select Add a Sugar Dashlet.

Then scroll down and select List View and select which module you'd like to build off of. You can then customize this by selecting Opportunities in this example. You'll then want to select which fields you want to be shown and in how many displayed rows. You can also select how often you'd like that data to update (up to every minute).
Be sure to select the List View that you created and click save.
Then make sure to give you dashboard a name and remember to save it again.
Finally, on your home screen you'll see the new List View that you created.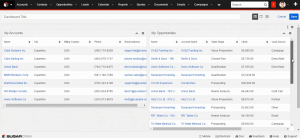 Additonally, we've created a way that you can share all your dashboards with everyone on your team. This can be done by using our Dashboard Manager add-on. You can find out more info here: http://fayebsg.com/fayebsg-software/sugarcrm-dashboard-manager/
Faye Business Systems Group is an award winning Southern California-based technology consulting firm and Software Company specializing in CRM implementation with over 25 years of experience helping growing companies become more profitable through the effective use of technology.