According to a recent study, customer satisfaction ratings are 35-45% lower when a second call or interaction is required to address the same issue (Customer Relationship Metrics). And with 82% of clients rating speed-of-service as one of the primary drivers behind their satisfaction ratings, with 45% abandoning transactions when expectations aren't met (Forrester Research), the challenge facing contact centers seems fairly obvious. Provide quality service fast. So why is that contact centers still fail to address 32% of all incoming customer inquiries and concerns on the first go-around (SQM Group) despite the clear need to do so?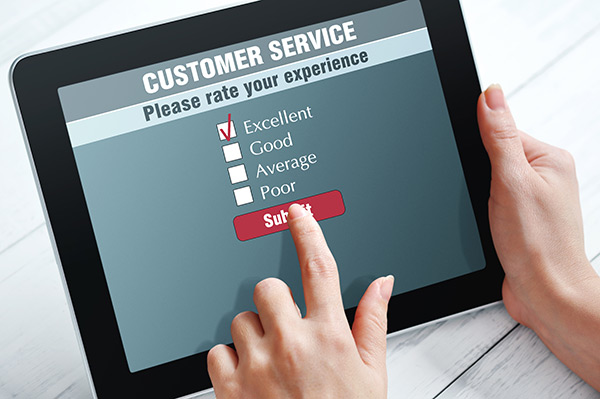 One has only to consider his or her own experience with a sales or support representative to quickly list how the service could perhaps be improved. Granted, not all customers are reasonable, nor can every inquiry be easily addressed in a single call or interaction. However, if someone wants to upgrade their service, follow-up on a support ticket, discuss their bill, or review a possible purchase it shouldn't be painful or difficult. But for those of you who need a little more to justify the value of first call resolutions (FCR) then consider the following:
For every 1% improvement in FCR, contact centers will see a 1% improvement in customer satisfaction rates and a 1-5% improvement in employee satisfaction (SQM Group)
So what's the big deal about a 1% bump in client satisfaction, or for that matter, a 1-5% increase in employee satisfaction? Well, when you consider client acquisition costs, the possible damage to brand equity if a bad review is written (shout out to Comcast), the lost revenue, the cost of training and replacing new contact center reps, and so on…its a lot. But it's avoidable!
Here are three ways to improve first call resolutions in your contact center:
Integrations: According to Dimensions Data, 60% of low FCR rates can be attributed to reps being unable to access customer and systems data when its most relevant; at the time of the interaction. The fact remains that many businesses have tried to use technology to provide faster service only to be left with a complicated network of disparate solutions between departments and teams. Case in point, by the end of 2013, enterprises were expected to use an average of 9.6 software-as-a-service (SaaS) applications (Forrester). But in the end, without proper integration between solutions, FCR will continue to be an elusive dream as representatives struggle to service clients without all the necessary tools and data available to do so adequately. By integrating your contact center with your CRM, WFM, and Ticketing solutions (assuming you have all three), the real-time availability of customer data combined with a powerful communication platform can make FCR a reality.
Efficient Customer Handling: If you consider a recent study by American Express, it may come as a surprise to discover that 26% of consumers are regularly transferred from agent to agent without any resolution to their problem or inquiry. And while we have all likely lived though such an experience, perhaps even come to accept it as the price of doing business, the competitive opportunity to offer superior service is clearly there. It's simply a matter of properly assessing a client's needs and routing them to the most qualified rep to assist. Too easy? Well, the right contact center solution with the proper integrations (item one) can make this a reality.
Education: Regardless of whether points one and two have been implemented, high FCR rates will never be achievable without the right team to serve your customers. One has only to look at Comcast's most recent snafu (Comcast Story) to understand that technology is meant to facilitate quality service but reps are still your primary line of defense (or offense if you are in sales). A bad rep can easily undo any of the benefits the best solutions bring, just as much as a good rep can overcome even the most disjointed systems. Take the time to invest in your team as much as you do in the software supporting them and make sure the solutions you choose to power your contact center help in that endeavor.
First call resolutions is a standard we have come to expect and yet rarely see delivered on a consistent basis. However, with the right solution and processes, it can be achieved and perhaps even become your greatest competitive advantage…even greater than the very product you are selling or servicing.