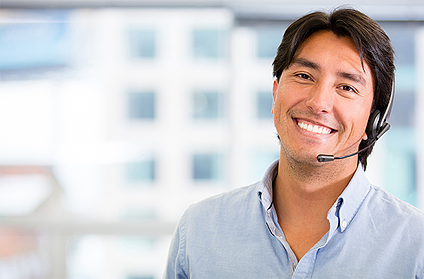 In an era of the empowered customer, improving customer service interactions is essential, and powering your contact center with the right tools has become imperative to stay ahead of the game. With a number of workforce optimization solutions moving to the cloud, many companies are integrating this popular tool with their contact center to gain a 360 degree view of their customers. According to Gartner, 30% of organizations with more than 300 agents will adopt an integrated approach to WFO to increase their operational efficiency and customer satisfaction.
But how can WFO optimize agent performance and, more importantly, facilitate superior customer interactions? Consider the following statistics:
Contact centers using WFO solutions experience a 17.8% annual increase in customer satisfaction rates, compared to a 3.9% decrease for those that do not
By 2020, customer experience will overtake price and product as a brand's key differentiator because customers will:

Be more informed an in charge of the experience the receive
Expect companies to know their individual needs and personalize their experience
Demand that companies proactively address their current and future needs

72% of contact center leaders use customer feedback management tools to gain a 360 degree view of agent effectiveness and customer satisfaction
With the focus on the customer, how does WFO align with your contact center to provide the above benefits
1. Improve coaching capabilities. An effective agent= A happy customer, but every agent has a learning curve. To keep up with the demands of the modern day customer, agents must be trained continuously to meet customer needs. By combining live monitoring and coaching capabilities with real-time analytics, keep your agents ahead of the game.
2. Listen to the Voice of the Customer. By integrating your contact center with a WFO solution, automatically run reports on commonly mentioned key words to better understand why customers are calling. Coupled with the ability to conduct surveys, businesses can gather feedback directly from the customer to better understand how agents are performing and assess whether or not operational adjustments should be made.
3. Optimize agent management and resources.
By integrating your contact center and WFO solution, give supervisors the ability to track agent keystrokes and applications they have opened to help identify trends and areas where agents can improve.
Create a library of real call recordings and interactions (good and bad) that have occurred within your contact center with attached notes and suggestions, enabling agents to learn how to work through a number of situations that might come their way.
Improve customer service by providing agents with better evaluations. Monitor KPIs and agent activities through the supervisor dashboard, and add notes and suggestions to call recordings for the agents' review. The happier an agent is, the better they will perform, and the more positive the customer experience will be.
With a number of resources available to enhance your contact center's performance, ensure that you are providing the best customer experience by integrating with a WFO solution that will not only provide valuable insight into your customers and contact center, but will also integrate and customize to fit your unique business needs.