It has been well demonstrated that Customer Service can affect a business just as much as catchy advertising slogans or the newest innovative product. Take the new Apple watch. It has been advertised as the next big thing to the point where it's impossible not to be aware of it. But as with any new form of innovative technology, people are bound to have general questions, troubleshooting needs, and bug issues. This is where a strong and robust customer service platform comes into play.
Customers want and expect the total package when it comes to customer service. According to Zendesk, "40% of customers begin purchasing from a competitor because of their reputation for great customer service." For companies like Apple who are constantly upgrading and coming out with new and innovative products reputation for great customer service is a huge part of sustaining and growing their client base. Here are a few tips and statistics that you can't afford to ignore when it comes to your customer service platform.
1. First Call Resolution is important. First call Resolution has become a focus of many studies as of late, and there are many statistics to support its positive effect on Sales and cutting costs. But while it does have many benefits, it does not necessarily translate to customer loyalty all on its own.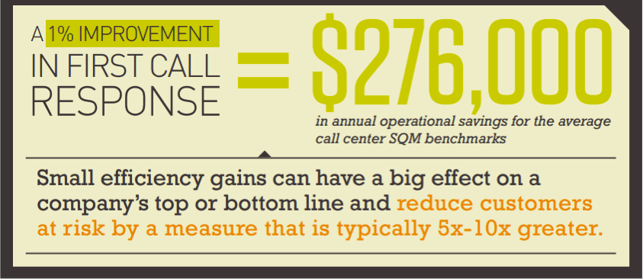 2. Excellent customer service=Happy Customers=More Sales.


58% are willing to spend more on companies that provide excellent customer service.(American Express Study, 2012).

This statistic applies to just about any type of business. Say you sit down in a restaurant for an important anniversary. Your server is polite, attentive, and makes great recommendations. If they were to try and sell you a bottle of wine to commemorate the occasion, you would be much more likely to accept given the positive experience you have already had, would you not?

3. Harness the power of multi-channel.

72% of consumers have a more favorable view of a company if they provide a customer service app.


With everyone glued to their phones nowadays, provide innovative ways for your customers to contact you when and where it is convenient for them. Make the app user friendly and efficient better chance you have to resolve their problem, or answer their questions.

88% are influenced by online customer service reviews when making buying decisions.


Word of mouth is the most powerful type of advertising there is, negative or positive. While some should be taken with a grain of salt, for the most part, people rely on websites like Yelp to help them determine where to take their business.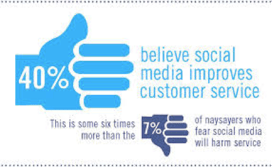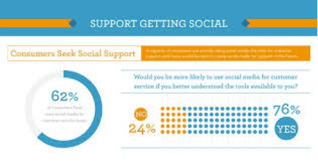 4. Organize and store your data efficiently.

84% of customers are frustrated when a representative does not have immediate access to account information.


Many call center software providers are integrating with top of the line CRM solutions to ensure they have

most up to date customer data. Let's face it, there is nothing more annoying than when a customer service rep can't find your account info or it takes them a long time to do so.

By the end of 2016, more than 50% of Global 1000 companies will have stored customer-sensitive data in the cloud. Source: Gartner Predicts


The cloud has become an efficient, cost effective, and secure alternative to storing data. More and more businesses are seeing the benefits of this new technology.

5. Focus on your customer service reps!

72 % of respondents rank recognition given for high performers as having a significant impact on employee engagement. (Harvard Business Review).

The happier your employees are, the better attitude they will have towards the customers, and the better results they will have on calls.

Only 31% of organizations recognize and reward employees across the company for improving the customer experience.

Given that your reps are the front line in representing your brand image, and your company as a whole, this number needs to be a lot higher, or your turnover rate and training costs are going to skyrocket.

To sum up, the customer service platform is a complex and ever growing animal. Quick, easy, informative, yet personal. A balance that is hard to maintain without the right tools. Ensure that you are paying attention to the right areas in order to build your reputation for great customer service.