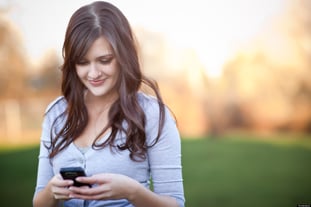 Multichannel customer care,
or the act of offering support across multiple communication channels, has become the latest standard with 74% of surveyed consumers using at least three channels when interacting with any enterprise (voice, email, text, chat, or social media). As a result, the importance of providing and maintaining an updated multichannel platform will likely be a key driving force and competitive differentiator for many businesses concerned with staying relevant and reachable.
Consider the following service channels surveyed customers utilized within the last 12 months, versus the prior 3 years:
Email: 58% versus 56%
SMS Text: 24% versus 0
Online Chat: 43% versus 30%

Video: 30% versus 0

Social Media: 22% versus 11%

Self-Service: 28% versus 0
And as consumers increasingly look to resolve their own needs, while alternative channels continue to emerge and become even better, many have begun wondering whether voice will continue to play a key role in the customer service arena. In fact, as the service channel that often receives the most wrath, with complaints ranging anywhere from long wait times to lack of first call resolutions, voice has gradually seen its usage diminish over time. And with some predicting customers will control 85% of their relationships with enterprises by 2020, the question begs – should businesses still continue to invest in their voice-based service initiatives?
Short answer – YES.
Despite the common voice related service complaints, and apparent increase in popularity of alternative channels, voice will continue to play an crucial role within the customer service space. Point in case, according to Nemertes' 2014-15 Enterprise Technology Benchmark report, which examined how multichannel was affecting customers' preferences for communicating with companies, 90% of multichannel contact centers say voice is the most important channel to their customers, even though other channels have gradually been made available. And while customers may initially choose an alternative channel (email, chat, social media, text) when seeking service, 35% of these issues or inquiries are eventually escalated to a voice interaction anyway.
The main takeaway? Voice isn't going anywhere. And the emergence and popularity of other channels should not cause enterprises to put any less of a focus on their agent-led initiatives, but rather encourage them to better unify the various channels and data points to create a more seamless customer experience. As a result, voice satisfaction will improve, as will the overall multichannel experience.
Need help delivering streamlined customer support through your business' various communication channels? Check-out our free brief: