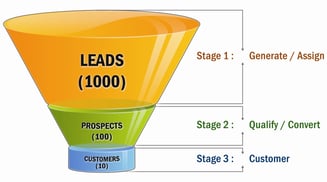 These days, the customer experience is everything. In fact by 2020, customer service is expected to overtake price and product as a brand's key differentiator. And according to a recent Gartner survey of senior executives, 89% of respondents plan to compete primarily on the basis of customer experience by next year.
But differentiating on the basis of customer experience isn't as simple as it once was—today's consumers are far more informed and connected than ever before, which has inadvertently caused their expectations to dramatically increase. And to deliver on customer needs and expectations in 2015, businesses need to do more than simply market, sell, and service their product offerings—they need to map out the customer journey from start to finish, across all departments and touchpoints, to gain a wholistic view of every customer (who they are, where they came from, what they downloaded, what they purchased, why they called). The unfortunate truth—76% of businesses willingly admit they don't have a single customer view.
How can businesses more effectively map out the customer journey? What is the solution?—Well, there's more than one.
1) Marketing Automation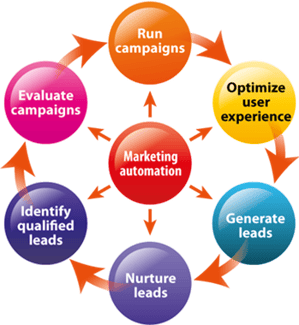 Marketing automation platforms (i.e. Act-On, Hubspot, Pardot) are designed to help businesses more effectively market their products/services through a variety of channels (email, social media, websites, blogs, and more), attracting prospects with interesting and relevant content. Such solutions help companies better understand where a prospect came from, what drew them to the business, and what content they were interested in, so when it's time to sell to or service them, it can be done with a greater understanding of their needs and interests.
Consider the following:
35% of companies with marketing automation regularly capture intelligence for the sales team (from their content marketing efforts), compared with 19% of companies without marketing automation systems. (The Lenskold and Pedowitz Groups)
58% of top-performing companies (defined as those where marketing contributes more than half of the sales pipeline), have adopted marketing automation. (Forrester Research)
63% of companies that are outgrowing their competitors use marketing automation. (The Lenskold and Pedowitz Groups)
Companies using marketing automation see 53% higher conversion rates (initial response-to-MQL) than non-users, and an annualized revenue growth rate 3.1% higher than non-users. (Aberdeen Group)
78% of successful marketers cite marketing automation systems as most responsible for improving revenue contribution. (The Lenskold and Pedowitz Groups)
2) CRM: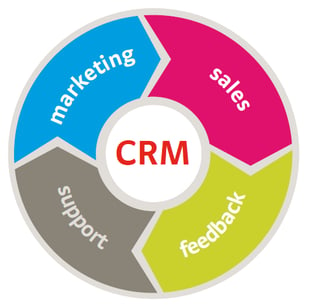 Where Marketing Automation helps businesses attract prospects, Customer Relationship Management (CRM) solutions help manage them. CRMs (i.e. SugarCRM, Salesforce, Infusionsoft) assist in organizing and synchronizing a business' sales, marketing, and support roles by consolidating all information and interactions with customers/prospects. When integrated with a Marketing Automation solution, new contacts generated through inbound marketing efforts can automatically be pushed into the CRM, ensuring proper management and nurturing—and reps will have a greater understanding of where these prospects came from, enhancing the overall sales process. Moreover, existing customers/prospects can be placed into automated email campaigns based on their unique status to keep them in the know, and increase the odds of conversion.
Consider the following:
The average ROI for CRM is $5.60 for every dollar spent
CRM use has shown to increase sales by up to 29%
When a company engages a customer using a CRM, that customer is likely to spend 20-40% more the next time they make a purchase with that particular company
CRMs have shown to increase revenue by 41% per each individual sales representative
CRM use has shown to improve conversion rates by 300%
CRM use has shown to increase customer retention by 27%
3) Multichannel Communications Platform (Call Center Software)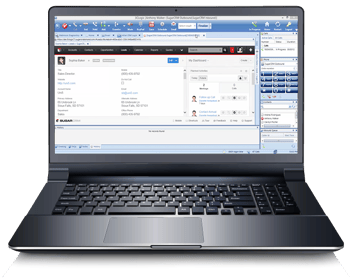 So Marketing Automation helps attract prospects and CRMs assist in managing the relevant information and next steps—but what happens when company representatives need to initiate contact? Without immediate access to customer/prospect information during an interaction, 50% of client needs go unresolved, 67% of customers report extreme frustration, and over a third of the sales pipeline goes down the drain.
But by integrating these solutions with a communication platform, representatives can be given immediate access to customer details at the time of the interaction, increasing their odds of success. Advanced Contact Center Solutions offer multichannel communications platforms (voice, email, text, online chat, self-service), enabling users to communicate with customers and prospects through any channel they choose, from a single interface. And once an interaction is complete, all details and notes will be synced back to the CRM, offering representatives greater insight into customers' prior experiences. Based on the results of interactions, any necessary next-steps set-up in Marketing Automation or the CRM can automatically be triggered—it's that easy.
Consider the following:
Businesses using cloud based contact center solutions experience
1.7% improvement in customer contact abandonment rates
35% improvement in uptime
3-5% reduction in IT headcount
15% reduction in IT costs
8-22% improvement in first contact resolution (FCR) rates
Improved conversion
While each of these three solutions as stand alone products are extremely powerful in assisting in the development of strong customer relationships, the combination of Marketing Automation, CRM, and a Multichannel Communications platform can help drive businesses to unparalleled levels of productivity and conversion rates. With this integrated "trifecta", mapping the customer journey and creating an exceptional customer experience will be virtually effortless.
Check-out 3CLogic's recent briefs to learn more about the power of integrating your business' SaaS solutions: