According to Gartner, more than 50 of the top 500 largest businesses will introduce video-based chat for customer-facing interactions by 2015, and more than 100 will do so by 2018. Fueled in part by the growing adoption of mobile devices and increasing demand for fast/immediate customer support, the introduction of video as a customer service channel has so far demonstrated monumental results. In fact, the UK foot retailer Schuh reported a 400% greater conversion rate and 10% greater average order value for interactions involving video rather than text-based chat. Additionally, Shuh received a 78% Net Promoter Score (NPS) for video compared to 68% for text chat. Among some of the early adopters of this new service channel: Lands End, Starwood Hotels, and Amazon.
Why are businesses migrating to video-based support?
Gartner estimates that by 2018, 5% of customer service cases will be initiated by Internet-connected devices, up from 0.02% in 2014—that's a 250% jump in a four-year time span. And it is on these very devices consumers will have the ability to quickly click-to-call businesses for support, with video capabilities at their fingertips. Imagine the benefits for a patient showing his/her doctor symptoms of their ailment, or a driver showing the auto-insurance agent damages from a car wreck—the list goes on. And as consumers increasingly rank speed of service as the number 1 factor to a great customer experience, the need to implement service channels catered to today's fast-paced, mobile consumers becomes readily apparent.
How can video-based customer service be implemented?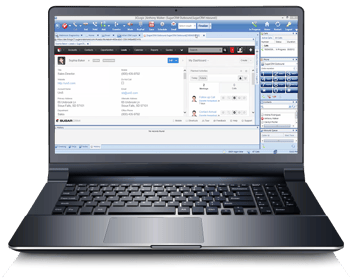 Seemingly a large and complicated undertaking, incorporating video into contact center and customer service initiatives can actually be quite simple thanks to the help of WebRTC, or Web Real-Time Communication. A relatively new technology that supports browser-to-browser applications for voice calling, video chat, and file sharing without the need for internal or external plugins, WebRTC is revolutionizing the communications space, allowing consumers to bypass the costs associated with traditional telephony carriers. More convenient and flexible, WebRTC adoption is quickly picking up speed, with more than 6 Billion WebRTC supporting devices expected to exist by 2019. And by implementing a WebRTC friendly contact center solution, businesses can more effectively cater to this growing demographic.