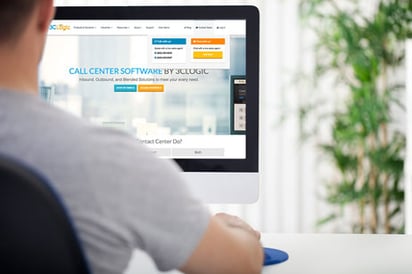 We all remember the early forms of chat: AIM Messenger and high maintenance chatbots or "virtual agents" that frustrated consumers 20 years ago. In a world where immediacy is almost necessary, and many customers are on the go, real-time chat has become a mainstream form of communication and more prevalent in customer service platforms, especially in the contact center world. Whether it be texting, instant message chats through email, Skype, and even Facebook messenger, this type of communication is often utilized daily by customers, and often from their smart phones. So what are the benefits of this "new chat" and why should you reevaluate this form of communication?
Benefit 1. Real-time response. Instead of sitting on hold or plugging through automated phone prompt after phone prompt, customers enjoy the ease of connecting directly with an agent. They get immediate answers to their questions instead of waiting for an email or sitting on hold.
Benefit 2. Creating a record. While many calls are recorded and customers can access those recordings, chat transcripts can prove to be a valuable training resource for both the customer and your reps. Visual learners pay attention – this may be the solution for you, as reps can not only respond to specific questions, but pull specific examples or direct you to specific resources such as videos that will help you visualize the solution to your problem.
Benefit 3. Reps have access to everything at their fingertips. Many call center software platforms are integrating chat functions into their offerings, enabling reps to access information about the customer via this channel, much as they would in a phone call. The better understanding the rep has about the customer, the better they are able to respond to their request.
Benefit 4. Customer Pain Points are addressed.
Chat overcomes voice quality issues. There is nothing that ruins a customer service experience faster than not being able to hear the rep on the other end.
b. Shorter customer interactions. Reps can have multiple chats open at once, reducing the amount of time needed for each interaction and allowing your reps to be more productive. For example, while Nancy is testing the solution that your rep gave to her, that same rep can provide solution options to Bob.
Fewer callbacks. Solutions that are worked out together and fully help to reduce the need for customers to call back. Less incoming traffic for your reps means more time for them to make sales, and to provide better customer service within the chat platform or on the phone.
Benefit 5. Increase sales. Some companies have separate reps for support and sales, but there are those who combine both. Harnessing the power of chat enables sales reps to walk the customer through the process or the product, and to explain it in an individualized context. This type of accessibility may be the difference between the customer choosing you or a competitor.
While chat is still evolving and will continue to evolve with the introduction of WebRTC based communications, it is an avenue that is worth your time and investment when considering a product that will help you to manage your customer service. Welcome to the era of multichannel customer service.