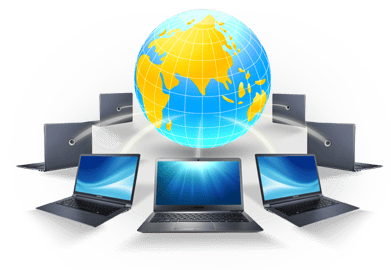 Business process outsourcing (BPO), or the contracting of certain tasks and roles to a third-party service provider, is growing exponentially, projected to reach a $209.4B worldwide market value by 2017. Supporting a wide range of industries for a number of different services, BPO for the call center sector is expected to grow tremendously over the next few years as businesses look to outsource their telemarketing and customer support functions to place a greater focus on their core competencies. And as demand for call center outsourcing continues to grow, these BPOs must ensure they have the technology and resources in place to effectively meet the growing needs of their current and potential clients—but many are still running their call centers on outdated, on-premise technology that is limiting their ability to efficiently manage their customer base.
A few features and functionality every BPO should look out for:
Advanced Campaign Management Tools: Managing the projects of multiple clients from a single communications platform is often a challenge for many BPOs—which reps are assigned to which campaigns? How can clients be given visibility into only their own activities?—the list goes on. But with advanced campaign management tools, supervisors can easily set-up custom roles for each client, enabling them to easily access reports, KPIs, and activities pertaining only to their business, while removing the hassle of company employees interrupting their day to go and fetch it themselves—a much more sustainable approach.
Scalability: System scalability is a must for BPOs, as their system requirements are largely dependent on their continuously fluctuating client base. But with many of today's on-premise platforms, outsourcers are often held hostage to the limitations brought on by poor capacity planning. By utilizing a cloud contact center solution however, BPOs will enjoy limitless access to on-demand IT resources, fast deployments, no capacity restrictions, and a pay-as-you-go business model, enabling them grow and expand (or even downsize) as quickly as their clients' needs dictate.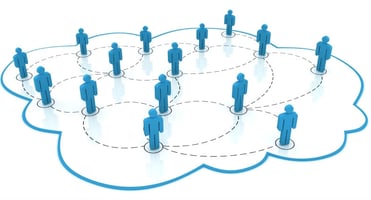 Flexibility: Every business is unique, with their own unique list of requirements and system preferences, requiring BPOs to make any necessary accommodations to acquire and retain them. But to do this, they need a telephony platform giving them the flexibility to make adjustments on a client-by-client basis. Cloud platforms allow users the ability to customize and integrate all aspects of the solution, so each client can be using their own system of record (SugarCRM, Infusionsoft, Microsoft Dynamics, etc.), and can operate under their own terms. And by combining cloud with edge computing, BPOs can accommodate those clients who do not wish to push information to the cloud for security and compliance reasons—best of both worlds.