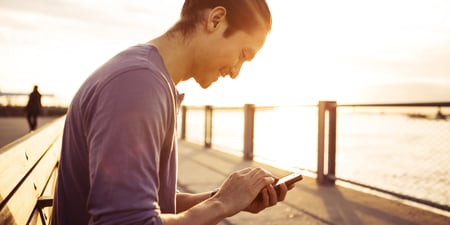 Over the years, first call resolution (resolving a customer's need on the first call) has become an increasingly important call center metric, fueled in part by the rapidly rising expectations of today's consumers and continual improvements in technology. And when one considers the range of benefits obtained by increasing first call resolutions, this should come as no surprise—a 15% improvement in first call resolutions has been shown to reduce repeat calls by 57%, saving a significant amount of time and resources. And for every 1% improvement in FCR rate, businesses have also experienced a corresponding 1% improvement in customer satisfaction. But despite the benefits businesses experience by improving this metric, customers still complain that agents fail to answer their questions 50% of the time. Which begs the question—why? The answer is not as clear-cut as one would assume, as there are typically multiple factors at play.
Here are a few tips to boost first call resolutions:
1) Route customers to the right individual: We've all been there—you call a company's customer service department, and you're connected to the wrong individual—over, and over, and over again. More than a quarter of consumers regularly complain about this type of issue. But there are a few ways to avoid this problem thereby improving the likelihood that an issue is resolved the first go-around. By utilizing advanced call routing tools, including IVR engines, automatic call distribution, and skill-based routing tools, businesses can automatically direct customers to the most qualified individual based on predetermined agent skill sets or business workflows, or to the individual with whom they have worked with previously—a much simpler and less frustrating way to start a call for everyone involved.
2) Give agents the information they need: One of the main reasons agents are unable to resolve customer needs on the first call (accounts for over half of low FCR rates) is their inability to quickly access client account information—a problem that is typically created when information systems are disjointed, and departments working in siloes. By integrating database management solutions (CRM, customer service management, accounting/billing, etc.) with a communications platform (call center software), client information from any department or information system will automatically populate on agent screens upon every interaction, eliminating this problem all together.
3) Train frequently: Organizations that focus on frequent training typically experience a 7% improvement in first call resolution rate. But how is this achieved?—a few different ways. Using advanced WFO solutions, supervisors can quickly and easily send agents recordings of their calls with attached notes and suggestions, highlighting areas needing improvement. Certain contact center solutions also offer advanced QA tools, enabling supervisors to monitor calls without agents knowing, whisper suggestions to them without the customer hearing, and even take over a conversation if necessary—just a few simple ways to significantly improve agent performance and enhance first call resolutions.
4) Guide every interaction: No matter how much training agents receive, there are times when they will forget to provide or collect certain key information, requiring a second call—we're all human. But this problem can largely be avoided with the help of dynamic scripting engines, designed to mandate the collection of certain data fields, and provide custom prompts for agents based on each customer's unique response. This tool not only helps to keep the call on track, but also documents all entries and syncs it with the system of record, enhancing efficiencies and agent productivity—as well as increasing FCR rates by a reported 17%!
5) Understand ongoing trends: Without the ability to uncover reoccurring trends and issues within the contact center, improving first call resolutions can be a real challenge. With advanced reporting engines, users can easily filter through call data, segmenting those customers who required more than one call to resolve their issue—and actually listen to the interactions to identify what (if anything) could have been handled differently, or what could be causing the delay. Supervisors can also segment call data by agent to gain a better understanding of how each is individual is performing. Overall first call resolution rate can also be continuously monitored to gain a more holistic view of the contact center's performance.