You already know that switching to a cloud-based software solution for your contact center can be the best move your business can make. The process is easy, swift, and takes almost no downtime for your customers. Besides, there are so many benefits to conducting business from the cloud, it would be silly not to consider it.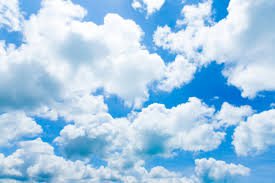 There are also many myths about the cloud. The cloud is a metaphor for remote virtual application and web service hosting; but, the word itself brings to mind this nebulous mist somewhere up in the atmosphere with brightly colored desktop icons floating around in it. It's easier to visualize this than wrapping your mind around an abstract concept, especially if you are not an engineer. You need to learn about this technology because you want to know how to use it and what it can do for you, but how it actually works is beyond you. Don't worry, I've been there. It's a little bit like trying to explain to my mom how to use the remote control to switch input on the TV. Skip the why, here's the how.

When you do make the decision to switch over, it's also important to educate yourself on the kind of cloud you will be using. It comes down to this: Public or Private? Simply put, public clouds are more scalable, less expensive, and more secure.
Public or Private?
A public cloud is a large, highly elastic virtual platform deployed, hosted, and maintained by a third-party company. You pay for access to a part of it so that you can use it for your contact center's functions, applications, and data containment. The platform hosting company takes care of all the nitty gritty details like physical infrastructure and updating the technology. The only downside is that you do not control the cloud yourself.
A private cloud is a cloud that your company pays to maintain and deploy. This gives you more control, but also requires your company to invest in personnel, infrastructure, and resources when you could be budgeting your funds for more important purposes and delegating your time to actually helping your customers out.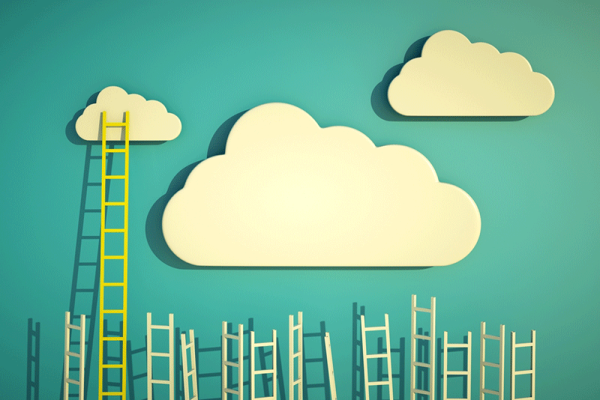 Scalability

What is scalability? It's a term you hear tossed around on industry blogs, but what does it mean in terms of your contact center? Scalability is the ability of a system, network, or process to adapt to the growth of its workload or its ability to enlarge so that it can then accommodate a large-scale growth. The hope of any business is to succeed and grow their customer base, but this also means that your needs as a business are going to grow rapidly in order to support your customers in a capable manner.
Public clouds are more scalable than private clouds. Companies who host public clouds are already actively being used as a platform by other businesses, which means that they are prepared to handle a humongous workload. When you subscribe to their service, at that moment they are already equipped to handle your business needs as they are, as well as how they will be in the next 1-5 years. They are ready for your contact center to grow; they're just waiting on you.
Nostalgia moment: remember when Apple first released the iPod back in 2001 and everyone was like "5 gigs. That's ridiculous! How is it even possible to have that much music?" This was back in the day when CDs held maybe eighty minutes worth of music. Customers never could have anticipated that we would later be able to store video, games, and all sorts of other applications that would eat up data storage. Or that their music library might encompass entire weeks of playlists just to accommodate whatever musical mood they might be in.
The cloud has nearly unlimited scalability for processes and data storage. You think now that you're never going to use all that space, but why limit your access to it? Even with projection models, you never know how your business is going to grow in the future.
The public cloud is able to provide the sort of scalability that a private cloud is simply not capable of. Private clouds tend to use older technology than public clouds, because public clouds can afford to constantly update technology. You'll never consume the elastic capacity of a public cloud, but a private cloud may not be able to meet spikes in demand in real-time.
Security
One of the biggest concerns of contact centers when switching to a cloud is the security of your customers' data. And rightfully so. The ability of the cloud to provide remote accessibility also enables fears of data leaks and unauthorized users getting access to sensitive data. Remember my visual of the cloud? It is all too easy to imagine some hand just plucking one of those floating icons from the cloud and stealing it. Don't worry though, these fears are mostly unfounded.
It is your obligation as a company to ensure the safety of sensitive information that your customer has entrusted you with, so you need to select the type of cloud that will best be able to do that.
The word private brings the idea of security to mind, so it is only natural to assume that a private cloud is going to be more secure. This is a common misconception. Businesses that deploy a private cloud tend to assume that privacy is synonymous with security, so they become complacent with their parameters.
A public cloud is constantly being tested by hackers, so the security team is ever vigilant in tightening up access. And, while you may be able to hire personnel to keep your private cloud secure, public clouds are able to hire people whose entire business is data security. Would you rather hire a highly trained bodyguard or an entire army of elite ninja assassins?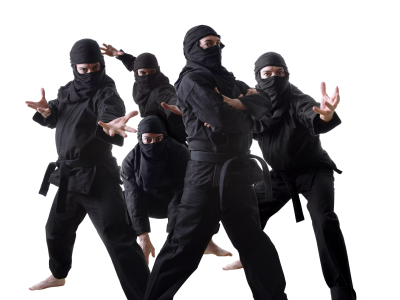 Public cloud platforms like Amazon Web Services (AWS) are able to hire many security and maintenance people, so that security system is constantly being updated and tested. They can afford to hire the best of the best, while the competence of your staff is wholly dependent on the pay-grade and resources you provide yourself.
Cost
Public cloud-hosting platforms are able to spend millions of dollars every year to update their hardware and software because they have so many businesses and users that are paying for their part of the access. Essentially, you're renting a room rather than buying a whole house, so it's more cost effective. Think of the platform as the landlord and yourself as a tenant. They take on costs for building maintenance, fixing broken infrastructure, staffing a cleaning crew, and providing amenities, while you only pay rent and utilities for access to all of it.
In order to deploy a private cloud, you would have to invest in serious infrastructure like servers, building space to house them in, and more employees to maintain them. Public clouds turn overhead expenses into operational expenses, meaning that you can pay for functions as you need them. Building an entire data center, no matter how virtualized it may be, can become very expensive, very quickly.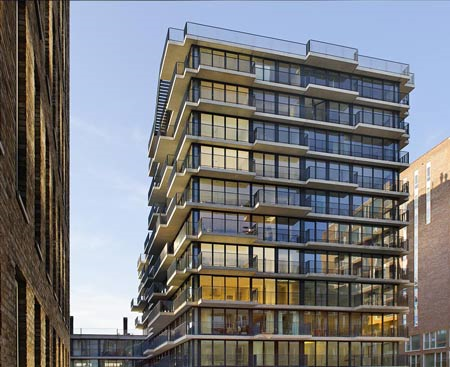 Here We Go
Public cloud usage is going to eclipse private cloud usage within the next year or two. The forecast for the future of business technology is looking cloudy, and that's a good thing. Clouds mean rain, which is how everything grows. Do yourself a favor and look into using a public cloud-based solution for your contact center.