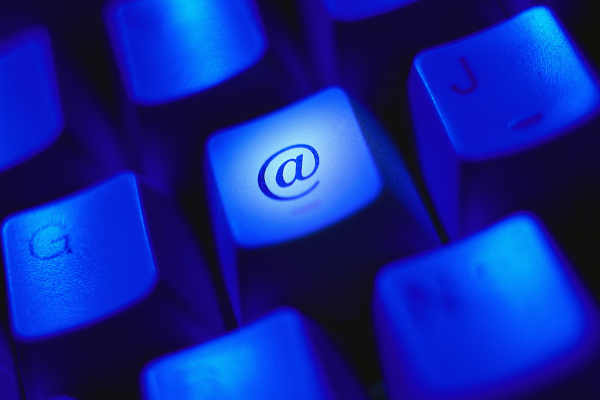 A friend of mine posted an interesting question on his Facebook status,"How do you sign your business emails?" Based on the comments under his status, there seems to be a lot of debate on the best way to sign your email. There are many things to consider, and you do not want to set the wrong tone, or be perceived as being too stuffy or familiar. In the business world, first impressions are key. This is especially true when it comes to customer service. 3CLogic's Customer Relationship Management (CRM) integration program works with many different types of CRM software solutions because cloud-based contact centers utilize both of these tools in their business. Most CRMs have built in features that automatically send emails to a client once a call is finished. While this automatic feature is a time saver, it can make things difficult when it comes to customizing your message to certain customers.
Cloud-based contact centers deal with thousands of clients every day. That means the contact center has many different types of relationships with their clients. Each client must be treated differently. A simple email signature can send the wrong message to a client. Think about how much your perception, of a client or business contact, has changed based on the way someone signs their emails?
I have to admit if someone signs their emails with a strange phrase, I develop a negative perception of them. Here are some examples of different email signatures people use, taken from my friend's Facebook status comments:
• Most sincerely yours
• Thanks
• Best
• All the best
• Best Regards
• Warm Regards
• Regards
• Warmest Regards
• Thank you
• Yours truly
• Sincerely
• Cheers
• Truly
• Very truly
• Very respectfully
• Warmly
• None
• Regards

Most people gave reasons for why they sign their emails a certain way. For example, one person said that "thanks" is too informal and shows laziness. They would rather use "thank you." Another said she uses "best regards" for external emails and "thanks" for internal, but she changes what she uses depending on the tone of the message.
Some funny comments were made too. If someone uses "cheers" they may sound like an alcoholic. One woman said that she used a smiley face, but she got shot down by others for being too cute. Another said, "'Best' is the worst line ever, best what?" Depending on the relationship it seems you don't want to be too informal--just polite.

What do you use?