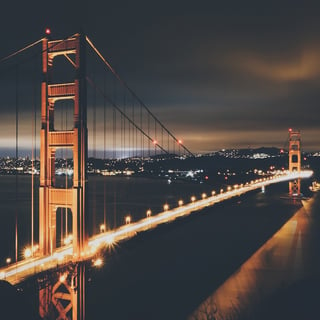 SugarCon, SugarCRM's annual San Francisco-based CRM conference, is this year's can't miss event for Sugar customers, partners, prospects, developers, and technology experts. Offering attendees valuable CRM insights and trends from industry leaders, information on Sugar's product roadmap, networking opportunities, and more, the show is designed to help companies master digital and mobile technologies to deliver greater value to their customers. If it's your first time attending the show, or you would simply like a quick refresh, check-out the following events we recommend that you attend at this year's conference. You won't be disappointed!
1) Welcome Reception at the Hilton: To kick off SugarCon 2016, Sugar will be hosting a welcome reception on Monday, June 13th at the Hilton San Francisco Union Square for all attendees and sponsors. Complete with food, drinks, and fellow CRM users and influencers, the reception is a great way to network before the show is in full swing.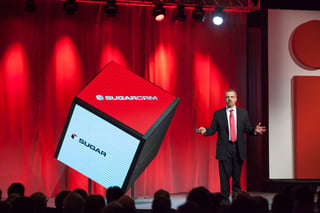 2) Opening Keynote with Larry Augustin and Clint Oram: At the beginning of the conference, Larry Augustin, Sugar's CEO, will be presenting a powerful keynote on how to transform customer relationships by aligning strategy, people, processes, and systems, followed by Clint Oram, Sugar's CTO, who will share key features and benefits of Sugar 7. Come check out what Sugar has in store in the coming months!
3) Sponsor Pavilion with Sugar Partners: SugarCRM has hundreds of technology partners and integrators that help extend its functionality, a few of which are sponsors of this year's event—and we're one of them! Come meet the 3CLogic team, in addition other key sponsors, including Act-On, Wipro, Faye Businesses Systems, Levementum, W-Systems, and dozens more in the sponsor pavilion at the Hilton!
4) SugarCon Party: One of the highlights of the conference every year is the SugarCon party, held on Tuesday evening. A great opportunity to reconnect and network with like-minded attendees, grab some tasty food and beverages, and let loose before the show concludes, the party is an absolute must-attend event at the conference.
5) Session on Embedding Communications within Sugar: There are a number of insightful sessions scheduled for this year's conference, one of which 3CLogic will be presenting, titled "How to Extend SugarCRM with Embedded Communications". Addressing the range of benefits businesses can obtain with an integrated CTI platform, the session will be held Wednesday at 1:55pm. Click here for more details.
Like what you've read? Check-out our recent webinar with SugarCRM partner and integrator, W-Systems below! And for more information about 3CLogic's advanced CTI for SugarCRM, click here.